Busy busy in Ohio, Arizona Supreme Court upholds patient rights, Idaho legislature approves CBD bill, Nevada legislature hearing about heroin-assisted treatment today, Rand Paul announces, and more.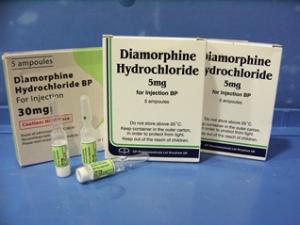 Marijuana Policy
Another Ohio Legalization Campaign Gets Underway. Cleveland-based Ohioans to End Prohibition has begun initial signature-gathering for a proposed 2016 initiative that would allow adults to grow up to six plants and possess up to 100 grams (3.5 ounces) and would allow for marijuana commerce. The group needs to get a thousand valid voter signatures before moving to the next phase, where state officials will vet the initiative's language. The group would then need to gather more than 300,000 signatures to qualify for the 2016 general election ballot. Another group, Responsible Ohio, is already gathering signatures for a 2015 initiative.
Medical Marijuana
Arizona Supreme Court Rules Probationers Can Use Medical Marijuana. In two rulings today, the state high court barred courts and prosecutors from denying registered patients the right to use medical marijuana while on probation or parole. The cases are Arizona v. Farrell and Reed-Kaliher v. Arizona.
Connecticut Legislative Committee Approves Medical Marijuana Expansion.The committee endorsed Senate Bill 1064 after lengthy debate. The bill would be a significant expansion of the state's medical marijuana system and would allow children with specified diseases to participate, but they wold be limited to using low-THC, high-CBD cannabis oils. The bill now goes to the full Senate for consideration.
Idaho Legislature Approves CBD Cannabis Oil Bill. A bill that appeared dead only a week ago has now passed both houses of the legislature and heads for the desk of Gov. Butch Otter (R). The bill is Senate Bill 1146.
Illinois Officials Ponder Adding 14 More Qualifying Conditions. The state Medical Cannabis Advisory Board is now reviewing 22 petitions requesting the addition of some 14 diseases or medical conditions to the list of those that qualify for medical marijuana. The board will hold a hearing in May and then make recommendations to the director of the Department of Publich Health, who will make the ultimate decision. Click on the link to see the whole list.
Drug Policy
Rand Paul Announces Republican Presidential Nomination Bid. Kentucky Sen. Rand Paul today announced he is seeking the Republican presidential nomination. Paul has been a voice for drug reform in the Senate, calling for the federal government to let states set their own marijuana policies and filing bills on sentencing reform, industrial hemp, and medical marijuana.
Heroin
Nevada Senate Holding First Ever US Hearing on Heroin Maintenance. The state Senate is holding a hearing on Senate Bill 275, which would establish a four-year heroin maintenance (or heroin-assisted treatment) pilot program. This is the first time such a proposal has gotten a legislative hearing anywhere in the US. Witnesses will include Drug Policy Alliance executive director Ethan Nadelmann and Dr. Martin Schecter, principal investigator for Canada's North American Opiate Medication Initiative (NAOMI).
Harm Reduction
Pennsylvania State Police to Start Carrying Opiate Overdose Reversal Drug. Gov. Tom Wolf (D) formally announced today that state troopers will start carrying the opiate overdose reversal drug naloxone. About 30 states have naloxone legislation, but in only a few do police forces routinely carry the drug.
International
Chile Marijuana Legalization Bill Advances. A bill that would allow people 18 and older to grow up to six marijuana plants passed the congressional health committee Monday and now goes for a floor debate in the Chamber of Deputies. If the bill passed the chamber, it then goes to the Senate. The bill also allows people to possess up to 10 grams, but bars the public use of pot. Chile already allows for medical marijuana and was preparing for its first legal harvest this week.
This article was prepared by StoptheDrugWar.org's lobbying arm, Drug Reform Coordination Network, which also pays the cost of maintaining this web site. DRCNet Foundation takes no positions on candidates for public office, in compliance with section 501(c)(3) of the Internal Revenue Code, and does not pay for reporting that could be interpreted or misinterpreted as doing so.)