California's medical marijuana battles continue, the Florida initiative is polling strong (according to its own poll), the Pennsylvania Senate is about to vote on a medical marijuana bill, and more. Let's get to it: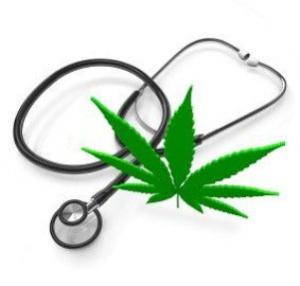 California
Last Tuesday, Costa Mesa initiative supporters handed in signatures for a measure that would allow dispensaries to return to the city. Supporters of the Act to Restrict and Regulate the Operation (ARRO) of Medical Marijuana Businesses handed in 11,080 signatures; they need 7,400 valid signatures to force a special election. City officials have until October 29 to verify the signatures.
Last Thursday, a Change.org petition to free Dr. Mollie Fry went online. California medical marijuana advocate Dr. Mollie Fry is sitting in federal prison for providing the drug to sick patients. Supporters have organized a Change.org petition seeking a pardon for her. Add your signature by clicking on the link.
Last Friday, a court denied a 60-day delay for a hearing on a preliminary injunction to stop warrantless medical marijuana raids in Lake County. Plaintiffs sued to stop what they say are unlawful searches and seizures by Lake County law enforcement, as well as damages for residents who have already been raided and lost their plants. It is the middle of harvest season right now, and the requested delay would have allowed enforcement to continue through the season.
On Tuesday, ASA announced a lawsuit had been filed by two San Diego patients whose home was raided in October 2012. Heavily-armed police seized a whopping 29 plants from Deborah and Dennis Little, a couple in their sixties. Americans for Safe Access San Diego is supporting the lawsuit.
Florida
Last Friday, the state's CBD cannabis oil program was delayed after growers complained about the rules. The Department of Health's issuance of proposed rules on who could qualify for one of five licenses to grow low-THC, high-CBD medical marijuana under a new state law have run into stiff opposition from potential growers. The growers have filed challenges to the rules, and now an administrative judge must deal with those challenges. He has up to 60 days to do so.
On Monday, the medical marijuana initiative said it is polling at 69%. The United for Care campaign, the people behind the Measure 2 medical marijuana initiative, released an internal poll Monday that showed support for the initiative at 69%. Because the initiative is a constitutional amendment, it needs 60% to pass. The internal poll release came after several recent polls showed the initiative hovering at the edge of defeat.
Illinois
On Monday, time ran out for people wanting to apply for medical marijuana businesses. People who want to operate medical marijuana businesses had until 3:00pm CDT Monday to hand in their applications to state agencies. The Illinois Medical Marijuana Pilot Program has more information.
Massachusetts
On Monday, advocates pressed state leaders on slow implementation of the state's medical marijuana program. Patients and advocates rallied Monday at the state house to put pressure on the Department of Health to speed up access to medical marijuana under the state's nearly two-year-old law. The rally was sponsored by the Massachusetts Patient Advocacy Alliance, whose leader, Matthew Allen, told reporters that Gov. Deval Patrick (D) had not lived up to his responsibility to implement the will of the voters.
Pennsylvania
On Wednesday, the medical marijuana bill was headed for a Senate floor vote. The bill, which was amended Tuesday in the Appropriations Committee to ban the use of vaporizers and to greatly narrow the list of allowed conditions for using medical marijuana, was set for a Senate floor vote today.
[For extensive information about the medical marijuana debate, presented in a neutral format, visit MedicalMarijuana.ProCon.org.]