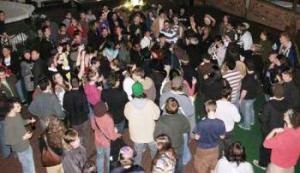 There are two important conferences coming that we'd like our readers to know about. The first is the "Students for Sensible Drug Policy 2014 Conference + Lobby Day," taking place on the 26th through the 28th of this month (this Friday through Monday), in Rosslyn, Virginia, just across the river from Washington.
The SSDP conference will feature keynote speakers and panels addressing the hottest topics in drug policy, harm reduction, leadership, organizing, and advocacy. The conference will also feature an awards ceremony, lobby day, SSDP alumni gathering, the annual Congress at which student leaders shape the organization's future, and more. Visit http://ssdp.org/events/2014-conference-lobby-day/ for information or to register.
The second event is "Crossroads & Intersections: the 10th National Harm Reduction Conference," taking place up the road in Baltimore, Maryland, from October 23-26. This biennial gathering, sponsored by the Harm Reduction Coalition has been a unique venue for those interested in understanding drug use, drug users and the philosophy and practice of harm reduction since 1996.
Some topics highlighted in the conference line-up include Opiate Overdose Prevention, User-to-User Interventions, Syringe Access, Methadone and Burprenorphine, Improving Drug Treatment Outcomes, Global Harm Reduction Efforts, Challenging Drug User Stigma, and more. In what I think is a first, the recently-appointed director of the White House Office of National Drug Control Policy, Michael Botticelli, will deliver the conference's opening keynote. Visit the conference web site at http://harmreduction.org/conference/.