A storied Chicago narc finally goes down, a Michigan reserve cop admits trying to trade speed pills for sex, and a whole raft of jail and prison guards get themselves in trouble. Let's get to it: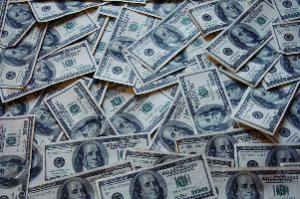 In El Centro, California,
a state prison guard was arrested last Tuesday
on charges he smuggled drugs into the prison. Guard Ramon Rosales, 41, has been hit with a raft of charges, including bribery, conspiracy, possession of a controlled substance for sale, transportation of a controlled substance and bringing a controlled substance into a state prison. He was an 18-year veteran at Centinela State Prison.
In Fort Stockton, Texas, a Fort Stockton prison guard was arrested last Wednesday after purchasing from an undercover agent meth that he intended to smuggle into the Lynbaugh Corrections Unit. Erick Carbajal, 23, is charged with possession of a controlled substance and has posted $2,500 bail.
In Greenville, New York, a state prison guard was arrested last Wednesday after authorities caught her with controlled substances on the grounds of the Maury Correctional Institution. Devetta Stokes, 27, is charged with possession of a controlled substance at a prison, possession of a Schedule III controlled substance, and possession of drug paraphernalia. Her bond was set at $6,000; it's not clear if she posted it.
In Albany, Georgia, a Dougherty County jail guard was arrested last Thursday after an investigation into drug smuggling into the jail. Detention Officer Felicia Ruiz was immediately fired and charged with conspiracy to bring contraband into the jail and violating her oath of office. She is out on $7,500 bond.
In Alfred, Maine, three York County jail guards and four former jail guards were indicted last Thursday on charges they smuggled drugs into the jail. The guards went down after someone posted a photograph from inside the jail on social media and a subsequent investigation uncovered evidence of drug dealing behind the bars. The indicted guards and their charges are: Steven Thomas, 25, trafficking in prison contraband; Connar Bogan, 21, trafficking in prison contraband; Jay Bodnar, 30, official oppression, falsifying or destroying evidence; Anthony Klingensmith, 42, official oppression, conspiracy; Richard Lane, 43, official oppression, conspiracy; Chris Langlais, 24, official oppression, conspiracy; and Nathan Watson, 21, official oppression, conspiracy. A prisoner was also arrested on prison contraband trafficking charges.
In Kalamazoo, Michigan, a former Prairieville Township reserve police officer pleaded guilty last Friday in a case where he was accused of trading amphetamines he obtained illicitly for sex with men. Michael Strong went down after police set up a sting through a social networking dating site. He was arrested after meeting an undercover officer to exchange drugs for sex. He copped to one count of delivery of methamphetamine or ecstasy in return for all other charges being dropped. His sentencing date is set for next March.
In Chicago, a former Chicago undercover narcotics officer was sentenced last Wednesday to 15 months in prison for extorting a tow truck operator and selling guns to a convicted felon. Ali Haleem, who called himself "the Mayor of 63rd Street," got a short sentence because of his "extraordinary degree of cooperation" with prosecutors. He had been busted by the feds in 2008, but was allowed to keep his police job in return for becoming a snitch for them and helping build public corruption cases. Left unmentioned at sentencing were allegations that he had been paid by a drug smuggling ring in 2001 to tip them off about investigations. Those allegations were investigated by both federal and internal police probes, but he was never charged.