An Ashville, Ohio, man shot and killed himself after a two-hour standoff at a property where he was growing marijuana Tuesday evening. Timothy Sturgis, 42, becomes the 32nd person to die in US domestic drug law enforcement operations so far this year.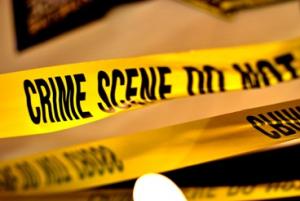 According to the
Columbus Dispatch
, citing police sources, local authorities were working with the state Bureau of Criminal Investigation's Marijuana Eradication and Clandestine Lab unit when a state helicopter spotted pot plants growing on Sturgis's property just outside Ashville.
Three detectives from the Pickaway County Sheriff's Office and the US 23 Major Crimes Task Force approached the property on foot when a spotter saw a man in dark clothing run into the woods. As the detectives drew nearer, they said Sturgis popped out of the wood, pointed an AK-47 rifle at his head, and said he was going to kill himself.
It didn't happen right away. Police said Sturgis called a friend, who in turn called Sturgis's parents, and the parents worked with law enforcement to try to achieve a peaceful end to the standoff. But at 8:17pm, detectives and deputies reported hearing a single shot. They then found Sturgis's body.
Police found seven pot plants growing in a field, 18 more growing in a basement, as well as bags and bottles of processed marijuana. They also found a variety of firearms. All 10 weapons found were found propped near windows in the house on the property, except for the one found beside Sturgis's body.