New York, San Francisco, and Phoenix all had corrupt cop cases this week. So did East Orange, New Jersey. Let's get to it: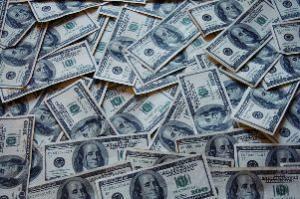 In East Orange, New Jersey,
an East Orange police officer was indicted last Thursday
along with two others on charges she was dealing cocaine out of her home. Officer Rajheher Massenburg, 35, now faces charges of official misconduct and conspiracy to distribute narcotics in what appears to be a cocaine ring run by her housemate and father of her children. Her housemate got hit with more serious charges, including multiple counts of cocaine distribution.
In San Francisco, a former San Francisco police officer pleaded guilty last Thursday in a major corruption case that involved stealing money and drugs from suspects and distributing the ripped off drugs. Reynaldo Vargas copped to four felony counts and promised to testify against his former colleagues in their upcoming trial. In his plea agreement, he admitted that "I stole computers and other property from subjects during searches and arrests. I took the computers and other property, including gift cards and money, during law enforcement operations and, rather than booking them into evidence as I was required to do, I kept them for my own personal use and enrichment." He also admitted stealing marijuana from a UPS parcel police had intercepted and turning it over to informants to sell.
In New York City, a former NYPD officer was found guilty Monday of helping what he thought were drug dealers to move several kilos of heroin from the Bronx to Brooklyn. Jose Ramos went down in a sting operation and was convicted of attempted possession of a controlled substance, attempted grand larceny, and attempted robbery. It's not over for Ramos. He still faces a conspiracy count for trying to get an informant killed. The Ramos case also led directly to the NYPD ticket-fixing scandal, in which more than a dozen cops are accused of fixing parking and traffic tickets for friends and family members. Those cops go on trial in January.
In Phoenix, a former Phoenix police officer was sentenced last Friday to 3 ½ years in prison for stealing drugs from the department evidence room. William McCartney had pleaded guilty in June to one count each of theft and fraudulent schemes. He originally faced 40 counts.