A new study punctures some myths about medical marijuana in California, Connecticut's dispensaries finally open for business, the Illinois program is moving along, and more. Let's get to it: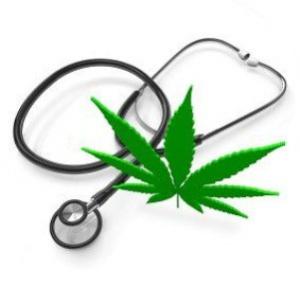 California
On Monday, a survey found that 5% of adult Californians have used medical marijuana. The survey from the Public Health Institute in Sacramento, which will appear in the journal Drug and Alcohol Review, also found that, contrary to popular belief, it mostly is sick people using medical marijuana: "It is clear that (California law) is helping people who are sick and use medical marijuana to treat serious medical conditions… Our study contradicts commonly held beliefs that medical marijuana is being overused by healthy individuals… under the pretense that they have a serious medical condition and that they 'need' marijuana to treat it."
Colorado
On Tuesday, the state Supreme Court heard a patient's wrongful firing lawsuit. The state Supreme Court is hearing arguments in the case of Brandon Coats, a quadriplegic who worked for the Dish Network until he was fired four years ago for testing positive for marijuana. Dish Network argues that even though medical marijuana is legal under state law, it is still illegal under federal law, and the firing was thus justified.
Connecticut
Last week, dispensaries finally opened for business. The state's first licensed grower sent its first shipment this week to dispensaries, which promptly began selling it to qualified patients. All six dispensaries in the state should be open this week.
Florida
Last Thursday, a SurveyUSA Poll had Amendment 2 at 53%. The latest SurveyUSA poll has the Amendment 2 medical marijuana initiative with 53% of the vote, but since the initiative is a constitutional amendment, it needs 60% to pass. That's a slight drop from the last SurveyUSA poll, which had support at 56%. Importantly, while only 53% said they would vote for it, only 31% said they would vote against and 15% were undecided. If the undecideds split evenly, the initiative will squeak out a victory.
Guam
On Monday, a Guam attorney sought to block the pending medical marijuana initiative. Voters in Guam are set to vote on a medical marijuana initiative submitted by the territorial legislature next month, but a Guam attorney asked the US District Court there to block the vote. Howard Trapp argues that the legislature can't legally "pass the buck" to voters, even though the island's Supreme Court said it could in an August ruling. The election commission has until October 7 to respond to the filing.
Illinois
Last Wednesday, state officials said more than 350 people had applied for medical marijuana business permits. Some 158 people applied as potential cultivation centers, while 211 applied to operate dispensaries. The state will grant 21 grow center permits and 60 dispensary permits by year's end, with the first legally obtainable medical marijuana available by spring 2015.
Last week, the first Illinois patients got their registration cards. Jim Champion, an Army vet who suffers from multiple sclerosis, was apparently the first Illinois patient to get his medical marijuana card. His came last week. He is the first of more than 2,000 Illinois residents who have applied under the state's new law.
New York
Last Friday, the governor asked the Justice Department to allow the state to obtain medical marijuana from other states. Last Friday, Gov. Andrew Cuomo (D) sent a letter to Deputy Attorney General David Cole asking the Justice Department to extend a narrow, time-limited exception to federal law to allow the importation of certain strains of medical marijuana from other states for use by children in New York with severe forms of epilepsy. The letter follows a similar letter sent last month by the Cuomo administration to Attorney General Eric Holder.
On Monday, the state's two US senators joined the call. US Sens. Kirsten Gillibrand (D) and Charles Schumer (D) Monday sent a letter to Attorney General Eric Holder in support of Gov. Andrew Cuomo's (D) request for the Justice Department to allow the state to import high-CBD cannabis oil from out of state. "As members of Congress whose constituents suffer from these illnesses, we feel that the federal government ought to do what it can to help these children," the senators wrote. "Therefore, we are requesting that you provide the state of New York with a waiver that would prohibit federal prosecution for the importation of cannabidol in the rare cases where medical marijuana is imported between two states with legalized medical marijuana, and the amount is small, finite and prescription-based."
Pennsylvania
Last Wednesday, the state Senate approved a restrictive medical marijuana bill. The state Senate approved Senate Bill 1182, after amending it to remove the ability to vaporize the plant and removing a large number of qualifying medical conditions. The bill now goes to the House.
Rhode Island
This coming Saturday, it's the second annual Rhode Island Medical Marijuana Festival. The Rhode Island Patient Advocacy Coalition is hosting the festival to celebrate the eighth year of the state's medical marijuana program. Click on the link for more details.
Wisconsin
On Monday, activists targeted obstructionist lawmakers with billboards. Sick and tired of seeing bills blocked in the state legislature, medical marijuana activists are targeting two key opponents, Republican state Sens. Mary Lazich and Leah Vukmir, in a newly unveiled billboard campaign. The billboards urge readers to call the two senators and ask them why Wisconsin patients have no access to medical marijuana. Click on the link to see the billboard.
For extensive information about the medical marijuana debate, presented in a neutral format, visit MedicalMarijuana.ProCon.org.].