Decrim comes to Maryland and Philadelphia, and Jamaica is working on it, too; the Oregon initiative campaign heats up, Chris Christie talks drugs, a SWAT reporting bill in Michigan gets a hearing, and more. Let's get to it: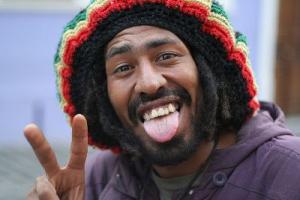 Marijuana Policy
Oregon Legalization Campaign Unveils First TV Ad. The Measure 91 legalization initiative campaign has unveiled the first of its TV spot ads, featuring a former veteran Oregon law enforcement officer explaining why he supports legalization. The campaign has about $2 million budgeted for TV ads in the final weeks of the campaign. Click on the title link to view the ad.
Leading Legalization Foe to Make Oregon Campaign Appearances. The man who is arguably the leading public opponent of marijuana legalization, Dr. Kevin Sabet of Project SAM (Smart Approaches to Marijuana), will make seven appearances in Oregon this week to campaign against the Measure 91 legalization initiative. He had planned a 13-stop "Oregon Marijuana Education Tour" partly funded with federal grant dollars, but that was scrapped after the Measure 91 campaign cried foul. Now, Sabet's crusade is privately funded.
Philadelphia Mayor Signs Decriminalization Bill. Mayor Michael Nutter (D) today signed into law a bill that decriminalizes the possession of small amounts of marijuana. Up to an ounce will be considered a civil offense, punishable by a $25 fine or a $100 fine for public consumption. The new law will go into effect October 20.
Decriminalization Now in Effect in Maryland. As of today, the possession of up to 10 grams of marijuana is no longer a crime, but a civil infraction punishable by a fine of up to $100. The move comes after the legislature earlier this year passed and Gov. Martin O'Malley (D) signed into law SB 364. Now, 17 states and the District of Columbia have decriminalized small-time pot possession.
Louisiana Poll Shows Little Support for Harsh Marijuana Sentences. A new Public Policy Polling survey released by the ACLU of Louisiana found that 78% opposed sentences of longer than six months for pot possession, 71% opposed life sentences for felons caught with marijuana, and 68% support medical marijuana. Louisiana has some of the nation's harshest marijuana laws, including a sentence of up to life in prison for marijuana possession by a felon and a prison sentence of up to 20 years for repeat pot possession offenders. Simple possession first offense is punishable by up to six months in jail, but 60% of respondents said it should be decriminalized. Click on the poll link for demographics and methodologies.
Medical Marijuana
Georgia Lawmakers to Hear High CBD Cannabis Oil Testimony Today. A legislative panel is meeting today in Lawrenceville to hear testimony from law enforcement, health care professionals, and others about medical marijuana extracts and cannabis oils. This could lay the groundwork for new legislation to be filed next year.
New Mexico Credit Unions Will Close Medical Marijuana Producer Accounts. Some credit unions have sent letters to nearly half the state's licensed medical marijuana producers saying they no longer accept their business and are closing their accounts. The credit unions said they could not comply with federal guidelines. Medical marijuana supporters are demanding to know why.
Drug Policy
Chris Christie Talks Drug Treatment, Ending Mandatory Minimums. New Jersey Gov. Chris Christie, a possible 2016 GOP presidential contender, called Tuesday for making drug and alcohol treatment "more available for everybody" and criticized mandatory minimum sentencing for drug offenses. "With 23 million folks addicted, it's not working," Christie said of the war on drugs. "There's gotta be a separation between the criminal act [of using illegal drugs] and the disease." Click on the link for more details.
Harm Reduction
Pennsylvania Governor Signs Overdose Prevention Bill. Gov. Tom Corbett (R) Tuesday signed into law SB 1164, which has two harm reduction measures aimed at reducing drug overdoses. The bill creates a "Good Samaritan" immunity from prosecution for people helping overdose victims and it makes the opioid overdose reversal drug naloxone (Narcan) more available to police and the public. The new law will go into effect on October 20.
Law Enforcement
Michigan House Committee Hears Testimony on SWAT Reporting Bill. The state House Criminal Justice Committee is hearing testimony today on a bill that would require SWAT teams in the state to report on their activities. The SWAT Team Reporting ACT, HB 4914, would require agencies with SWAT teams to n the number, location, reason, authorization and outcome of all deployments, and to file reports with the Attorney General's office twice a year.
International
Jamaica on the Way to Marijuana Decriminalization. Justice Minister Mark Golding said today that a bill to decriminalize marijuana has been drafted and should be passed into law before the end of the year. The bill would make possession of up to two ounces a petty offense and would also allow decriminalization for religious purposes, allowing the island nation's Rastafarians to smoke "Jah herb" without fear of arrest.