Help for veterans could be on the way, plans for 2016 initiatives are getting underway, Arizona doctors win a court case, existing programs in the Northeast expand, and more. Let's get to it: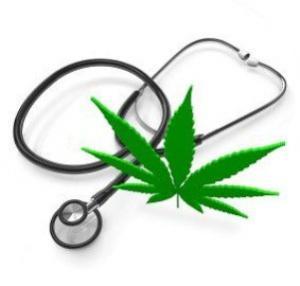 Federal
Last Thursday, a bipartisan group of legislators filed a bill to allow Veterans Affairs doctors to recommend medical marijuana. A dozen House members led by Reps. Earl Blumenauer (D-OR) and Dana Rohrabacher (R-CA) introduced the Veterans Equal Access Act Thursday. The bill would allow Veterans Affairs (VA) physicians to discuss and recommend medical marijuana to their patients, a right enjoyed by physicians outside of the VA system. Click on the link to see all the sponsors and more details of the bill. The bill is not yet available on the congressional web site.
Arizona
Last Thursday,the Arizona appeals court ruled doctors can't be charged for making medical marijuana referrals. The Court of Appeals ruled that doctors who recommend medical marijuana to patients are not subject to criminal charges even if they failed to do a review of a year's worth of patient records. Police sent an informant to the office of Dr. Robert Gear in 2012, and Gear signed a medical marijuana certification based on a physical exam, but before receiving the patient's records. Prosecutors in Navajo County charged him with forgery and fraud, but the appeals court ruled that the state medical marijuana law gives him immunity. "In enacting the (law), the voters explicitly barred prosecution of a physician for providing 'written certifications' or 'for otherwise stating' that certain patients may benefit from `the medical use of marijuana,'" presiding Judge Patricia K. Norris wrote in the opinion. The case is State v. Gear.
Connecticut
On Wednesday, a state doctors' panel heard requests to add more qualifying conditions. The state Medical Marijuana Program's Board of Physicians heard from patients and advocates pleading with them to expand the state's medical marijuana law to include more medical conditions. The board has received petitions seeking to add severe psoriasis and psoriatic arthritis; sickle cell disease; Tourette's disorder; and post-laminectomy syndrome with chronic radiculopathy -- chronic pain after back surgery -- to the list of qualifying maladies. The program is accepting written submissions, petitions, and testimony from the public until December 12 and will deliberate on the issue in January. If it approves adding new conditions, that's just the first step. Click on the link for all the bureaucratic details.
On Monday, Florida advocates announced plans for a 2016 initiative. United for Care, the group behind this year's medical marijuana initiative that came up just short, has announced it will try again in 2016. "We are swiftly mobilizing a new petition push to get medical marijuana" on the 2016 ballot, United for Care director Ben Pollara told supporters this week in a fundraising announcement. This year's Measure 2 won 57% of the vote, but it needed 60% because it was a constitutional amendment. It looks like the group is going to go the constitutional amendment route again, despite the higher bar it creates.
Iowa
Last Thursday, the state Pharmacy Board punted on reclassification. The Board has decided to defer a decision on whether to reclassify marijuana from Schedule I to Schedule II under state law until its January meeting. The Board could have decided at its Wednesday meeting to recommend to the legislature that marijuana be rescheduled after a public hearing Monday, but while it said marijuana does have medical use, it also worried that it has high abuse potential. The board was (in)acting on a petition from Des Moines medical marijuana activist Carl Olsen.
Nevada
Last Wednesday, state officials announced Nevada will honor out-of-state medical marijuana cards. Once dispensaries begin to open in the state next year, people holding medical marijuana recommendations from other states will be able to purchase marijuana there.
New Jersey
Last Friday, the state approved its fourth dispensary. The state Health Department has issued a permit for a fourth dispensary to start growing medical marijuana ahead of a scheduling opening next spring. The Breakwater Alternative Treatment Center won approval last Friday.
South Dakota
Last Saturday, activists met to plot next moves on medical marijuana. Activists met over the weekend in Sioux Falls to plot how to move forward in a state that has twice rejected medical marijuana at the ballot box. A 2006 initiative lost by just four points, but a 2010 initiative lost by a whopping 32 points in the year of the Tea Party. Now, supporters will try to get a bill moving in the state legislature, but if that fails, they are pondering a 2016 ballot initiative.
Washington
On Monday, a key state senator outlined her medical and recreational marijuana regulation bill. State Sen. Jeanne Kohl-Welles (D-Seattle) said she plans to file a bill that would regulate both recreational and medical marijuana in a single system, slash marijuana taxes, and allow home cultivation of up to six plants for any adult-- not just medical marijuana patients or caregivers. The bill would phase out collective gardens and generally fold the medical marijuana system into the state's regulated marijuana system. Kohl-Welles hasn't filed the bill yet and said she is consulting with stakeholders and legislators, but she said she would pre-file it next month.
Also on Monday, Seattle's mayor released his medical marijuana regulation plan. Mayor Ed Murray's office unveiled its plan for regulating medical marijuana collective gardens and dispensaries. The plan would create two classes of collective gardens. Class 1 would operate dispensaries, while Class 2 would not and is subject to fewer regulatory restrictions. Under state law, recreational marijuana is regulated at the state level, but medical marijuana is not. While efforts to regulate medical are likely in the state legislature next year, Murray said even if they pass, they wouldn't go into effect until 2016, so the city is moving to regulate now.
[For extensive information about the medical marijuana debate, presented in a neutral format, visit MedicalMarijuana.ProCon.org.]