Busy, busy. A crooked FBI agent is wreaking havoc with drug cases in DC, rip-off cops get busted in Chicago and Philly, an Alabama cop gets nailed for making a woman cook meth for him, and more. Let's get to it: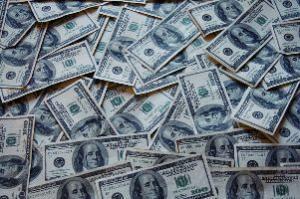 In Washington, DC,
a federal judge threw out 13 more tainted drug cases last Friday
. US District Judge Reggie Walton dismissed 13 criminal indictments against defendants in major drug cases as a scandal around FBI agent Matthew Lowry, 33, continues to unravel. Lowry is accused of tampering with drugs, guns, and other evidence seized in the cases, but he has not yet been charged with any criminal offenses. A day earlier, prosecutors dropped charges against 10 other defendants, some of whom had been serving lengthy prison sentences.
In Chicago, a Cook County sheriff's deputy was arrested on drug corruption charges last Monday. He killed himself the next day. Officer Stanley Kogut apparently hanged himself at the Metropolitan Correctional Center where he was being held. He and his partner, Robert Vaughan, had been arrested in an FBI sting after they robbed an agent posing as a drug dealer of 70 pounds of marijuana.
In Salem, West Virginia, a Salem Correction Facility guard was arrested last Wednesday after she was caught bringing pills, powders, and paraphernalia into the jail. Guard Philomena Liberty got caught during a random pat down at the start of her shift. Officers found she had six different types of pills, a cardboard envelope containing a white powder, and drug paraphernalia. She denied that she intended to traffic the drugs, saying she was going to crush and snort them herself. She is charged with transporting drugs into a correctional facility.
In Philadelphia, a former Philadelphia police officer was arrested last Wednesday for allegedly ripping off drug dealers and buyers along with three middlemen. Christopher Saravello is accused of using the middlemen to buy or sell drugs to others and then providing him with information on their locations. Saravello would then show up in uniform in his police vehicle, pretend to lock up his middlemen, and then let the buyers and dealers go, but only after stealing their cash and drugs. Saravello had resigned from the department in 2012, as it prepared to fire him for being strung out on prescription drugs.
In Mt. Vernon, New York, a former Mt. Vernon police officer was arrested Monday for illegally obtaining nearly 4,000 hydrocodone pills. Joseph Russo used forged prescriptions in his and his wife's name to obtain the pills. He also filed fake insurance claims to pay for the prescriptions. He is charged with second-degree criminal possession of a forged instrument and first degree scheming to defraud, but, oddly enough, not drug possession.
In Colchester, Vermont, a Colchester police detective was arrested Tuesday after a gun that was supposed to be in the department's evidence room turned up at a house in a Burlington drug raid. Corporal Tyler Kinney, 38, is now accused of taking drugs and the gun from the evidence room. He was expected to be charged in federal court today with drug distribution and gun trafficking offenses. The Colchester Police say they have now ordered an external audit of the evidence room and procedures for handling evidence.
In Birmingham, Alabama, a former Winston County sheriff's deputy pleaded guilty Monday to federal charges that he forced a woman to cook meth for him. Grady Concord, 42, had been hit with a single count of meth manufacture in June, but prosecutors added new counts of extortion under color of law, meth manufacture, and meth distribution where children are present. The woman said Concord threatened her with arrest if she didn't cook for him and provided pseudoephedrine tablets for her. Some of them were stolen from the department evidence room. Concord copped to the three later counts Monday and is looking at up to 20 years in prison at sentencing.