It's been a quiet week on the medical marijuana front, perhaps a post-election lull. But there is news from California, Colorado, and Rhode Island. Let's get to it: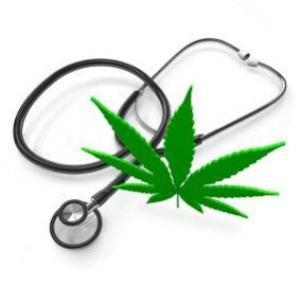 California
On Tuesday, activists complained that California veterans were being denied pain medications over their medical marijuana use. California NORML reported that it is being contacted by veterans who are being told by their VA doctors that they must choose between their prescription pain medications and medical marijuana. The group reports "a spate of complaints" from Long Beach and Loma Linda after scheduling changes for some prescription drugs recently took effect. Those changes entail stricter reporting requirements for doctors, and that, among other factors, seems to have spurred the tightening up. Click on the title link for more details and a plan for action from Canorml and Veterans for Medical Cannabis Access.
Colorado
On Tuesday, Colorado reported another $30 million month in medical marijuana sales. September sales were at $31.6 million, down slightly from August's $33.4 million. The all-time high was in February, when medical marijuana sales totaled $36 million. Recreational sales are also running about $30 million a month.
Rhode Island
On Wednesday, the ACLU filed a lawsuit over medical marijuana employment discrimination. The ACLU of Rhode Island has filed a lawsuit on behalf of a URI graduate student who was denied summer employment this year at a fabrics company because of her status as a registered medical marijuana user. The suit is on behalf of Christine Callaghan, a graduate of the Savannah College of Art and Design who is studying textiles and working towards a masters' degree in that field at URI. She has participated in the medical marijuana program for almost two years to deal with frequent, debilitating migraine headaches. She lost a pain internship offer with Darlington Fabrics after disclosing her medical condition and medical marijuana patient status. The lawsuit argues that failure to hire because of a potential employee's patient status is discriminatory under the state's Civil Rights Act.
[For extensive information about the medical marijuana debate, presented in a neutral format, visit MedicalMarijuana.ProCon.org.]