The fallout from last week's legalization votes begins, California veterans are reporting medical marijuana problems with the VA, doctors are billing Medicare for largely needless senior drug testing, and more. Let's get to it: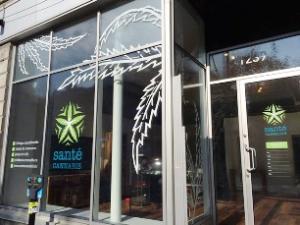 Marijuana Policy
No More Pot Prosecutions in Portland. That didn't take long. Less than a week after Oregon voters approved the Measure 91 legalization initiative, prosecutors in Multnomah County (Portland) announced Monday that they will dismiss all pending violation-level marijuana possession cases and won't bother to prosecute any future ones. "Because it is clear that a significant majority of voters in Multnomah County support the legalization of marijuana in certain amounts, this office will dismiss the pending charges related to conduct which will otherwise become legal July 1, 2015," said a statement from Multnomah County DA Rode Underhill. "Any remaining charges not impacted by Ballot Measure 91 will be prosecuted." Prosecutors in other Oregon counties are still figuring out how to respond.
Alaska Legislator Getting to Work on Legal Marijuana Draft Regulations. That didn't take long, either. Less than a week after Alaska voters approved the Measure 2 legalization initiative, Rep. Bob Lynn (R-Anchorage) said Monday he plans to file legislation in January that would restrict pot shops within a certain distance of schools and public parks, limit advertising, and bar people with felonies from working in the industry. Lynn said he expects his proposals to attract plenty of discussion among lawmakers.
Opposition Coalition Forms in Vermont. A coalition to oppose marijuana legalization in the Green Mountain State has announced itself. SMART VT calls itself a "grassroots coalition" of "concerned Vermonters" and is now calling on Gov. Peter Shumlin (D) to not take up legalization this legislative session. Too late, though: A public hearing on legalization is set for Wednesday. Click the last link for hearing details.
Medical Marijuana
US Veterans Denied Pain Medications Over Medical Marijuana Use. California NORML is reporting that it is being contacted by veterans who are being told by their VA doctors that they must choose between their prescription pain medications and medical marijuana. The group reports "a spate of complaints" from Long Beach and Loma Linda after scheduling changes for some prescription drugs recently took effect. Those changes entail stricter reporting requirements for doctors, and that, among other factors, seems to have spurred the tightening up. Click on the title link for more details and a plan for action from CANORML and Veterans for Medical Cannabis Access. Happy Veterans Day!
Drug Testing
Pain Docs Getting Rich Doing Useless Drug Tests on Seniors, Taxpayers Pick Up the Tab. In an expensive side-effect of the "war" on pain pill addiction, pain specialists are now ordering costly testing of seniors for recreational drug use, and Medicare is stuck footing the bill. The doctors are also responding to a Medicare crackdown on abusive billing for simple urine drug screens by moving to high-tech testing methods for which billing is not limited. Now, doctors are testing for a number of different drugs -- including illegal ones rarely used by seniors, such as cocaine, ecstasy, and PCP -- and raking in the tax dollars. Medicare spending on drug testing has increased an incredible 1,423% since 2007 to $445 million in 2012. That included $14 million for testing seniors for PCP, for which one lab director with 25 years in the business told The Wall Street Journal she had never seen a positive test result in people over 65. The comprehensive article is worth the read; click on the link to get it.
International
Montreal Gets First Medical Marijuana Clinic. Montreal's first medical marijuana clinic is opening today. Sante Cannabis does not sell medical marijuana, but its doctors and staff guide patients on how to use marijuana, proper strains to use, and determine whether to smoke, vape, or use edibles. The city has had dispensaries or "compassion centers" for years, but Sante Cannabis is the first medical marijuana business to have doctors on staff.
British Lib Dem Leader, Former Colombian President Team Up to Fight for Drug Reform. Liberal Democratic party leader and British Deputy Prime Minister Nick Clegg and former Colombian President Juan Manuel Santos have agreed to work together to help forge an alliance between European and Latin American countries aiming to reform global drug prohibition. They are taking aim at the UN General Assembly Special Session on Drugs set for 2016.