More jail guards gone wild! Smuggling dope, smuggling meth, cooking marijuana butter. Plus, a Customs officer winks at semis full of weed blowing through his lane, a crooked Chicagoland cop agrees to rat out his buddies, and more. Let's get to it: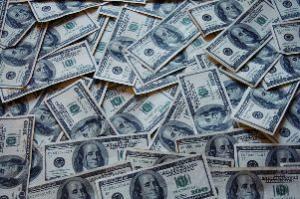 In Andalusia, Alabama,
an Andalusia police sergeant was arrested last Wednesday
on somewhat murky drug and prostitution charges. Sgt. Jason Curry is charged with distribution of controlled substances, possession of controlled substances, and promotion of prostitution. Curry's father also faces drug distribution charges. Authorities are being tight-lipped, so details are limited, but Curry has bailed out of jail on $165,000 bond. He's been relieved of his duties, but not fired yet.
In Grand Rapids, Michigan, four Kent County sheriff's jail guards were arrested Saturday for making large amounts of marijuana butter. They went down after postal inspectors alerted the Kent Area Drug Narcotics Enforcement team about a suspicious package sent to one of them, which was found to contain marijuana. Sgt. Tim Bernhardt, a 22-year veteran of the department, is charged with the delivery and manufacture of marijuana and conspiracy to deliver and manufacture; Officer Mike Frederick, a 24-year veteran, is charged with delivery and manufacture of marijuana and conspiracy to deliver and manufacture, as well as possession of a controlled substance; Officer Todd VanDoorne, a 22-year veteran, iis charged with possession of a controlled substance and maintaining a drug house; and Officer Brian Tennant, a 20-year veteran, is charged with delivery and manufacture and possession of a controlled substance.
In Honolulu, a former Halawa Correctional Facility guard pleaded guilty last Tuesday to smuggling methamphetamine into the prison. James Sanders III, 31, admitted distributing meth to a confidential informant and taking $5,000 for his efforts. He pleaded guilty to one count each of meth distribution and bribery. He's looking at up to 50 years in prison when sentenced in June.
In Chicago, a former Schaumburg police officer pleaded guilty last Friday to participating in a police drug ring and agreed to testify against his former colleagues. Former tactical officer Terrance O'Brien copped to possession of a controlled substance, official misconduct, burglary and armed violence. O'Brien and his partners allegedly forced drug informants and dealers to sell drugs on their behalf and went down after a man arresting for drug-selling in a nearby Chicago suburb told police Schaumburg cops had forced him to sell the dope. O'Brien is looking at up to 38 years behind bars, but will probably get about 12 because of his cooperation.
In Salinas, California, a California state prison guard was sentenced last Friday to three years in prison for smuggling drugs and cell phones into the prison. Cruz Aguirre, 28, had been convicted of bribery for smuggling the contraband in exchange for cash.
In San Diego, a former US Customs officer was sentenced Monday to 7 ½ years in federal prison for letting at least 66,000 pounds of marijuana move undetected though his Customs inspection lane. Former officer Lorne "Hammer" Jones, 50, was convicted of conspiracy to commit offenses against the United States and attempted importation of marijuana. He had been dirty for at least a decade, beginning by waving cars and vanloads of immigrants through his lane, and later tractor trailers.