Two more prison guards go down, so does a Tulsa cop and a former San Antonio cop. Let's get to it: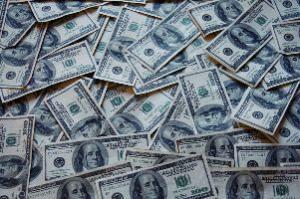 In Tulsa, Oklahoma,
a Tulsa police officer was arrested Monday
on suspicion he was involved in drug trafficking. Tyrone Jenkins, 40, an 18-year veteran, went down after the department received a tip about his role in alleged criminal activity. He is charged with conspiring to traffic cocaine, violating the Oklahoma Computer Crimes Act, and possessing a firearm during the commission of a felony. He's out on bond now.
In San Juan, Puerto Rico, a former Puerto Rico prison guard was sentenced last Thursday to 37 months in federal prison for trying to smuggle heroin into a state prison by delivering it to an inmate in the parking lot of a medical center. William Joel Medina, 32, and a co-conspirator agreed to receive $2500 to deliver heroin to an inmate, but unfortunately for them, the drug dealer they were scoring from was an undercover agent. Medina copped to one count of conspiracy and attempt to distribute controlled substances.
In San Antonio, a former San Antonio police officer was sentenced Monday to 18 months in federal prison for soliciting a bribe to make a drug charge go away. Curtis Lundy, 37, had responded to an assault and, after detaining a person in connection with the assault, found that person in possession of a small amount of marijuana. He said he could make the charge go away for $400, although he later raised his fee to $500. He pleaded guilty in October to one count of theft of honest services by wire fraud.
In Lebanon, Ohio, a former Lebanon Correctional Facility supervisor was sentenced Monday to four years in prison for selling steroids. Brian Bendel, a 19-year correctional officer, was convicted on one count of trafficking. Investigators said they didn't think Bendel was selling steroids at the jail.