High drama in New York as a medical marijuana bill goes down to the wire, congressmembers call on HHS to help unblock marijuana research, a limited CBD medical marijuana bill becomes law in another Southern state, and more. Let's get to it: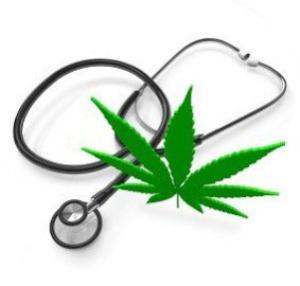 National
Last Tuesday, federal regulators warned casinos not to take bets made with marijuana money. Federal regulators addressing a banking secrecy conference in Las Vegas warned casinos they can't accept bets from people working in the marijuana industry unless the casinos undertake rigorous background checks and allow the federal government to monitor the bets. That's because casinos are subject to the same financial reporting requirements as financial institutions. It's a lengthy report; click on the link to read it all.
On Tuesday, 30 congressmembers called on HHS to end roadblocks to medical marijuana research. Thirty members of Congress led by Rep. Earl Blumenaur (D-OR) have sent a letter to Health and Human Services Secretary Mathews Burkwell calling on her to make the process for obtaining marijuana for research purposes less onerous.
California
Last Thursday, the Blythe city council moved to overturn a dispensary ban. The council voted to authorize city staff to draft an ordinance to repeal the ban put in place in 2010 and introduce a new ordinance to allow dispensaries under strict guidelines.
Also last Thursday, the California Coastal Commission approved San Diego's new medical marijuana ordinance. The approval means parts of Barrio Logan and Sorrento Valley can be added to the short list of neighborhoods where dispensaries can operate.
On Tuesday, a medical marijuana regulation bill won an Assembly committee vote. Senate Bill 1262, sponsored by Sen. Lou Correa (D-Santa Ana), would create the first statewide regulation of medical marijuana. It passed the Assembly Business, Professions and Consumer Protection Committee and now heads for the Assembly Public Safety Committee. It has already passed the Senate.
Florida
On Monday, Gov. Rick Scott (R) signed a limited CBD medical marijuana bill into law. He signed the "Charlotte's Web" bill (Senate Bill 1030), which allows a small number of patients to use high-CBD, low-THC cannabis oils for the treatment of epilepsy or cancer.
District of Columbia
On Tuesday, the DC Council moved toward expanding medical marijuana access. In a joint session of the Health and Judiciary and Public Safety committees, the council gave preliminary approval to two bills. Bill 20-766, cosponsored by every member of the council, would repeal the qualifying conditions list and allow physicians to recommend marijuana to any patient they think marijuana would benefit. Bill 20-678, would increase the number of plants a cultivation center could possess from 95 to 500, better ensuring that patient need is met.
Kentucky
Last Friday, the Kentucky VFW passed a resolution supporting medical marijuana for vets. The Kentucky state convention of Veterans of Foreign Wars (VFW) passed a resolution calling on the national VFW to support medical marijuana access for veterans through the Veterans Administration. The VA should begin "post haste" to provide medical marijuana to vets through VA Hospital System pharmacies, the resolution said. The resolution will be brought up at the VFW national convention in St. Louis next month.
New Mexico
On Tuesday, the state Department of Health got an earful over its proposed new medical marijuana program rules. Proposals to reduce the number of plants patients can grow, impose stricter testing requirements, and increase fees are all proving unpopular. So is the department's insistence on holding the hearing Tuesday instead of postponing it to allow more time for people to respond to the proposed rules.
New York
As of Wednesday, the Compassionate Use Act was still alive, but just barely. Gov. Andrew Cuomo (D) rejected the Compassionate Use Act Tuesday, just two days before the state's legislative session ends. Legislators are working to revise the bill in a manner acceptable to Cuomo, and he has signaled he was willing to waive legislative rules to allow a late bill to be introduced.
Oklahoma
On Monday, medical marijuana initiative signature-gatherers complained of harassment by the Tulsa Police. Signature-gatherers for the state's medical marijuana initiative say that on at least four occasions, Tulsa Police have shown up to harass them. Police asked signature-gatherers to leave, then, when they asserted their right to petition, began asking for identification and doing background checks on them. Tulsa Police, for their part, said they had records of two calls reporting that signature-gatherers were selling marijuana. But no one was arrested for selling marijuana or anything else, and the campaign group Oklahomans for Health said its people were not selling or advertising marijuana. The group said it has asked the ACLU of Oklahoma for assistance.
South Carolina
Last Tuesday, state Democrats voted overwhelmingly for medical marijuana in a non-binding primary question. South Carolina Democrats voting in the party primary Tuesday supported a non-binding question about allowing for medical marijuana use by a margin of three-to-one. The state passed a limited CBD medical marijuana bill this year, but that will only help a small number of patients.
For extensive information about the medical marijuana debate, presented in a neutral format, visit MedicalMarijuana.ProCon.org.]