[Full disclosure: I researched and wrote most of this report and was paid by DPA to do so.]
In a report released this week, the Drug Policy Alliance (DPA) and the Multidisciplinary Association for Psychedelic Studies (MAPS) reveal a decades-long pattern of the DEA ignoring scientific evidence and systematically obstructing medical research that could lead to the rescheduling of marijuana.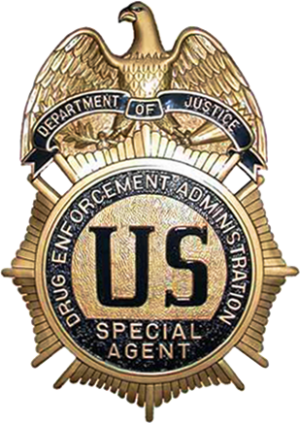 The report comes just days after the House issued a stinging rebuke to the DEA by approving a bipartisan measure that bars the use of federal taxpayer dollars for the DEA to undermine medical marijuana in states where it is legal. The House also approved measures stripping the DEA's ability to interfere with hemp production in states where it is legal.
While the report found that the DEA tends to move with excruciating slowness when confronted with evidence that confounds its ideological predispositions, the agency is able and willing to move at lightning speed to criminalize more drugs or schedule them more restrictively.
The report, The DEA: Four Decades of Impeding and Rejecting Science, uses a number of case studies to unveil DEA practices to maintain the existing, scientifically unsupported drug scheduling system. They include:
Failing to act in a timely fashion. The DEA took 16 years to issue a final decision rejecting the first marijuana rescheduling petition, five years for the second, and nine years for the third. In two of the three cases, it took multiple lawsuits to force the agency to act.
Overruling DEA Administrative Law Judges. DEA Administrative Law Judges are government officials charged with evaluating the evidence on rescheduling and other matters before the DEA and making recommendations based on that evidence to the DEA Administrator. In the cases of the scheduling of marijuana and MDMA, the judges determined that that they should be placed in Schedule II instead of Schedule I, where they would be regulated by the Food and Drug Administration (FDA) as prescription medicines, but still retain criminal sanctions for non-medical uses. However, agency administrators overruled their Administrative Law Judges' recommendations, substituting their own judgments and ignoring scientific evidence. The current DEA head, Michelle Leonhart, also rejected a DEA Administrative Law Judge ruling that the DEA end its unique and unjustifiable monopoly on the supply of research-grade marijuana available for federally approved research.
Creating a regulatory Catch-22. The DEA has argued for decades that there is not sufficient evidence to support rescheduling marijuana or the medical use of marijuana. At the same time, it has -- along with the National Institute on Drug Abuse -- acted in a manner intended to systematically impede scientific research. Through the use of such tactics, the DEA has repeatedly and consistently demonstrated that it is more interested in maintaining existing drug laws than in making important drug control decisions based on scientific evidence.
The report makes two central recommendations: 1) that the responsibility for determining drug classifications and other health determinations should be completely removed from DEA and transferred to another agency, perhaps even a non-governmental entity such as the National Academy of Sciences, and 2) that the DEA should be ordered to end the federal government's unjustifiable monopoly on the supply of research-grade marijuana available for federally approved research. No other drug is available from only a single governmental source for research purposes.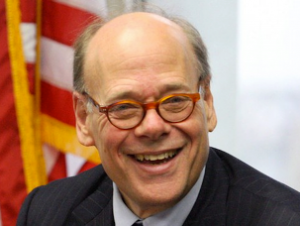 "The DEA abuses its discretionary powers over scheduling, making it incredibly difficult for researchers to obtain marijuana for research purposes," said DPA executive director Ethan Nadelmann during a Wednesday teleconference to announce the report. "Our recommendations call for taking the power over drug scheduling away from the DEA. It is essentially a police and propaganda agency. This authority would be better handled by another government agency in the health realm, or a truly independent agency, like the National Academy of Sciences," he said.
"The DEA and Ms. [Michele] Leonhart have constantly been opposing any science that would change her mindset and opinion, which was apparently created around 1937," said Rep. Steven Cohen (D-TN), referencing the year federal marijuana prohibition began. "She is totally against marijuana, she will not admit that it is not as harmful as heroin or cocaine, and she is on a war on drugs."
Cohen was the author of another successful amendment that spanked the DEA. His successful amendment redirected $5 million in DEA funding to instead be used to help reduce a back log of rape kits that need testing. He said he was happy to be part of the congressional effort to restrict the agency.
"I was thrilled to be part of that coalition," Cohen said. "Those amendments to the appropriations bill were a great victory. We've been voting on this since 2007, and we always had about 165 Democrats on board, and a few more this time. Rep. Dana Rohrabacher (R-CA) did a great job getting Republicans on board; he got some of the younger, more libertarian members and members who know people marijuana has helped."
"The DEA has opposed efforts to reform federal scheduling policy to acknowledge that marijuana has medical purposes," said Dr. Carl Hart, a Columbia University neuroscientist. "As someone who has studied marijuana, this concerns me. That the DEA has not rescheduled marijuana seems to go against all the scientific evidence and against a society that uses empirical evidence."
MAPS executive director Rick Doblin said his organization, acting as a non-profit pharmaceutical company, had been trying for 22 years to develop Schedule I drugs like marijuana into FDA-approved medications, but that the DEA and other federal agencies had made that impossible.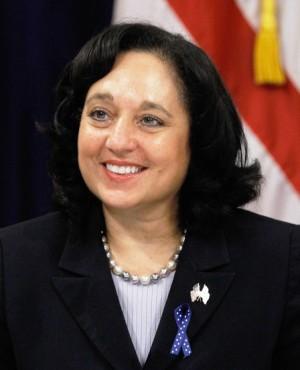 "Twenty-two years later, I've been unable to start a single, privately-funded study, and the main reason is the DEA's refusal to open the door," he said. "The National Institute on Drug Abuse (NIDA) has a DEA-protected monopoly on the production of marijuana for research, and although we've had two protocols approved by the FDA and review boards, we have been unable to obtain marijuana. We tried for seven years to buy 10 grams of marijuana for vaporizer studies; we were unable to do that. We've been in litigation with the DEA for 12 years and lost on the grounds that NIDA had an adequate supply."
One study -- of marijuana's efficacy in treating PTSD -- has been approved, Doblin said, but even there, the process has been painfully slow.
"We started trying to get that approved four years ago," he said. "We finally got approval from NIDA in March of this year, but they say they won't have the marijuana we need until January 2015."
For Doblin, it's all about ending NIDA's monopoly on marijuana for research purposes.
"DEA is protecting the NIDA monopoly, which should be ended," he said. "That's the action item we should be doing right now."
The DEA has been politically bulletproof since it was created by the Nixon White House in 1973. But that is changing, DPA national affairs director Bill Piper argued.
"When you look at Congress, with so many members driven by frustration that the DEA is blocking research and preventing medical marijuana from moving forward, that's a big reason the House voted for those amendments," he said. "The DEA has said that marijuana is not approved by the FDA, but Congress has figured out that DEA is blocking the necessary trials from moving forward. The more the DEA obstructs the research, the more support there is for changing federal law and cutting the DEA's authority. The days when the DEA can quietly block this stuff are over; they will pay a price if they stand in the way of reform."