More cops with prescription pill problems, more jail guards tempting fate. Just another week in drug war police corruption. Let's get to it: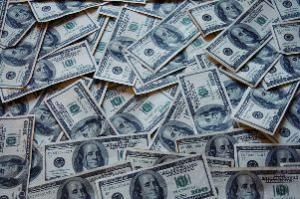 In Bennington, Vermont,
a former Bennington County sheriff's deputy was arrested last Wednesday
on charges he was selling prescription drugs through a woman with whom he was having an affair. He is charged with three felony counts of narcotic sale, seven misdemeanor counts of narcotic possession, felony counts of extortion, forgery, and a misdemeanor count of neglect of duty by a public officer. He has been fired from his job as a deputy and is now out on bail, but under house arrest.
In Sunset, Louisiana, a Sunset police reserve office was arrested last Wednesday on charges he stole prescription drugs from the department. Reserve Officer Ronald Anthony Duplechain Jr., 39, went down after someone told the police chief evidence was missing and the department's video surveillance system then showed Duplechain entering the department and walking out with an evidence bag that contained pills seized in a traffic stop earlier that day. Duplechain later put the bag back, minus the pills. He is charged with malfeasance in office.
In Grapeland, Texas, a former Grapeland police officer was arrested last Friday on charges he resorted to fraud to obtain prescription drugs. Monty Allen Clark, 37, went down after a local doctor contacted the Department of Public Safety to report that someone had fraudulently obtained drugs through a prescription. Clark was that someone, and he is now charged with second-degree obtaining controlled substances with a fraudulent prescription. Clark tried to fill a prescription for Adderall and forged the doctor's name on the prescription.
In St. Martinville, Louisiana, a St. Martin Parish jail guard was arrested Monday on charges he was smuggling marijuana and other contraband into the St. Martin Parish Correctional Center. Marshall Babineaux, 22, faces one count of malfeasance in office, one count of possession with intent to distribute marijuana and two counts of introduction of contraband in a penal institution. At last report, he was jailed at his place of employment.
In San Jose, California, a San Jose police officer was arrested Tuesday after the owner of a storage unit complained of a marijuana odor, police found a large amount of pot inside, and the police officer was identified as the renter of the storage unit. Officer Son Vu, 42, a 20-year veteran of the department, is now charged with felony counts of possession of marijuana with intent to distribute. He was in jail Tuesday evening and has been placed on administrative leave.
In New York City, a Rikers Island jail guard was convicted last Wednesday of smuggling marijuana and other contraband into the jail. Khalif Phillips, 31, was found guilty after a one-week trial. He's set to be sentenced on September 25.