Medical marijuana takes another step toward self-regulation, patients and supporters rally for a fired Arizona medical marijuana researcher, Illinois expands its medical marijuana program, and more. Let's get to it: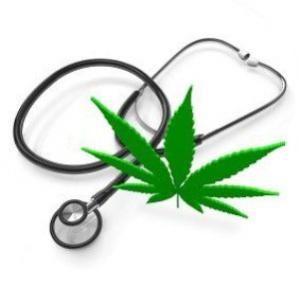 National
On Wednesday, a national herbal medicine industry group issued guidelines for medical marijuana manufacturers. The American Herbal Products Association (AHPA) released medical marijuana manufacturing guidelines, completing its compendium of industry standards. The guidelines complement those set by American Herbal Pharmacopoeia (AHP) for the plant's identity, purity, quality and botanical properties.
Arizona
On Monday, a state court judge ruled that patients can sell to other cardholders. A Pima County Superior Court judge has thrown out charges against a medical marijuana patient who offered plants for sale to other cardholders for a $25 "donation," holding that the state's medical marijuana law is vague and can be interpreted as allowing for such activities. So far the ruling only applies to the case at hand, but local prosecutors have vowed to appeal, and a higher court ruling (favorable or otherwise) would set precedent statewide.
On Tuesday, veterans gathered at the University of Arizona to demand reinstatement of a medical marijuana researcher. The veterans gathered at the UA College of Medicine in Phoenix to protest the firing and demand the reinstatement of Dr. Sue Sisley, who was set to do FDA-approved research into medical marijuana for veterans with PTSD before she was fired. Sisley accuses political opponents of medical marijuana of being responsible for her termination.
On Wednesday, the campaign to reinstate medical marijuana researcher Dr. Sue Sisley picked up steam. Veterans rallied yesterday at the University of Arizona College of Medicine in Phoenix in support of the medical marijuana researcher, who says she was fired because of political opposition to her research on the use of medical marijuana for PTSD in veterans. A Change.org petition seeking her reinstatement now had over 67,000 signatures (30,000 of them from Tuesday alone) and a there is also a Facebook page supporting her.
Arkansas
On Monday, the state attorney general rejected the wording of a medical marijuana initiative. Attorney General Dustin McDaniel has rejected the wording of an initiative aimed at putting medical marijuana on the 2016 ballot. The initiative is sponsored by Arkansans for Compassionate Care, which tried unsuccessfully to get a similar initiative on the ballot this year.
California
Last Wednesday, a Northern California congressman called on federal prosecutors to go after "trespass" marijuana growers, not people complying with state law. US Rep. Jared Huffman (D-CA) sent a letter Wednesday to Northern California US Attorney Melinda Haag urging her "to focus prosecutorial and enforcement resources on trespass marijuana growers, not low-level marijuana offenders complying with state law." Hoffman called "trespass" growers "the greatest emerging threat to public safety and environmental health" in Northern California. Click on the link to read the letter in its entirety.
Last Friday, a Kern County judge ruled that a collective can appeal a court decision overturning the county's Measure G dispensary ordinance. Superior Court Judge Kenneth Twisselman ruled that the Highway 99 Collective can appeal his earlier ruling that Measure G violated state environmental laws. Highway 99 was the only collective to comply with Measure G and had been cleared to operate under the restrictive ordinance.
On Monday, the San Bernardino city attorney called on the city council to begin studying ways of enforcing its dispensary ban -- including by allowing a small number of dispensaries. City Attorney Gary Saenz acknowledged the "futility and high cost" of attempting to eradicate dispensaries and suggested the council "move the distribution of medical marijuana from the black market to the regulated market."
On Monday, the San Jose city clerk reported that a signature-gathering campaign to protect the city's dispensaries had fallen short. That means most of the city's 80 dispensaries will have to close by next July. A restrictive ordinance passed by the city council last month limits them to less than 1% of the city's parcels.
Illinois
On Sunday, the governor signed a bill to expand access to medical marijuana. Gov. Pat Quinn (D) yesterday signed into law a bill that will expand the state's medical marijuana program by allowing people with seizure disorders to use it and by allowing minors to participate in it with parental consent. The measure is Senate Bill 2636.
New Mexico
Last Thursday, the state backed off on proposed changes to the medical marijuana program. The state Department of Health announced last Thursday that it will not move forward with proposed rule changes that included limiting the number of plants patients could grow and requiring criminal background checks for patient growers. The department said there will likely be another hearing for public comments before new rules are finalized this fall.
New York
Last Thursday, a state-level medical marijuana business alliance was formed. Albany-area medical marijuana lobbyists have formed a business alliance to jointly fight for their interests. The group is called the Medical Cannabis Industry Alliance of New York. Members will include growers, advocates, real estate interests, and other businesses associated with medical marijuana.
Washington
Last Thursday, the UFCW said it would start representing Washington medical marijuana workers. The United Food and Commercial Workers (UFCW) Local 367 announced this week that it expects to represents workers at a Puyallup medical marijuana collective. The UFCW represents a variety of retail, food processing, manufacturing, and production workers, but has also been active in the medical marijuana industry and has a Cannabis Workers Rising campaign, especially in California, where it has organized numerous work sites.
[For extensive information about the medical marijuana debate, presented in a neutral format, visit MedicalMarijuana.ProCon.org.]