South Portland, Maine, will vote on marijuana legalization in November, medical marijuana researcher Dr. Sue Sisley's campaign to be reinstated is picking up steam, Mississippi officials get an earful at a public forum on a welfare drug testing law, and more. Let's get to it: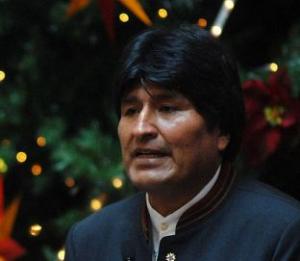 Marijuana Policy
South Portland, Maine, Marijuana Possession Legalization Initiative Qualifies for November Ballot. Officials in South Portland confirmed today that a citizen initiative to make marijuana possession legal for adults within city limits has qualified for the November 2014 ballot. Citizens for a Safer Maine, a Marijuana Policy Project affiliate, submitted more than 1,500 signatures, and just 959 valid signatures of registered city voters were required. The South Portland City Council will consider whether to enact the measure or refer it to city voters at its meeting scheduled for August 4.
Delaware House Hearing on Marijuana Decriminalization Today. The House Public Safety and Homeland Security Committee is holding a hearing on a decriminalization bill today. The amended version of House Bill 371 would make possession of up to an ounce a civil offense, punishable only by a fine. Under current law, small time possession is a misdemeanor that can garner up to six months in jail.
Medical Marijuana
National Herbal Medicine Industry Group Issues Guidelines for Medical Marijuana Manufacture. The American Herbal Products Association (AHPA) today released medical marijuana manufacturing guidelines, completing its compendium of industry standards. The guidelines complement those set by American Herbal Pharmacopoeia (AHP) for the plant's identity, purity, quality and botanical properties.
Arizona Judge Rules Patients Can Sell to Other Cardholders. A Pima County Superior Court judge has thrown out charges against a medical marijuana patient who offered plants to sale to other cardholders for a $25 "donation," holding that the state's medical marijuana law is vague and can be interpreted as allowing for such activities. So far the ruling only applies to the case at hand, but local prosecutors have vowed to appeal, and a favorable higher court ruling would set precedent statewide.
Campaign to Reinstate Arizona Medical Marijuana Researcher Picks Up Steam. Veterans rallied yesterday at the University of Arizona College of Medicine in Phoenix in support of medical marijuana researcher Dr. Sue Sisley, who says she was fired because of political opposition to her research on the use of medical marijuana for PTSD in veterans. A Change.org petition seeking her reinstatement now has 66,000 signatures (30,000 of them from yesterday alone) and a there is also a Facebook page supporting her.
Drug Testing
Mississippi Public Forum on Welfare Drug Test Law Leads for Calls to Amend It. A welfare recipient, civil liberties advocates, and Democratic politicians strong criticized the state's new law mandating drug testing for some welfare recipients at a public hearing yesterday. They called for it not to be implemented until it can be amended by the legislature. No one spoke in support of the law.
Law Enforcement
Orange County, Florida, Women Sue SWAT Team Over Violent Drug Raid. A mother and daughter are suing the Orange County Sheriff's Office after a SWAT team drug raid left a family dog dead and the daughter wounded by police gunfire inside their own home. The raid was aimed at a relative who didn't even live at the residence. Police found marijuana seeds and "drug paraphernalia" in the room where the relative had stayed, but charges against him were later dropped.
International
Bolivian President Wins Reelection as Head of Country's Largest Coca Growers Union; Vows to Expand Crop if Re-Elected as President. Evo Morales was a coca grower union leader before he was elected president of the country, and he's still a coca grower union leader. He was just reelected as head of the union, and he told union members that Bolivia needs a new law for coca production that would allow for expanded cultivation.