A federal grand jury in San Francisco has indicted FedEx, the world's largest cargo company, on criminal charges of conspiracy to distribute controlled substances and distribution of misbranded drugs. Federal prosecutors are seeking to forfeit and seize at least $820 million in what they say are proceeds from such illegal shipments.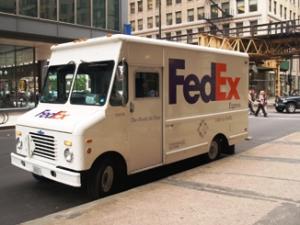 Read the indictment
here
.
The move comes after FedEx rejected offers from federal prosecutors to cut a deal. FedEx's chief competitor, UPS, settled a similar case last year by agreeing to pay $40 million after being linked to the shipment of prescription drugs by illegal online pharmacies. Both cases were brought by US Attorney for the Northern District of California Melinda Haag. [Ed: Haag is loathed by the medical marijuana community for action taken against northern California providers.]
But unlike UPS, FedEx refused to settle. And now, it is vowing to fight the charges.
"FedEx is innocent of the charges," the company said in a statement. "We will plead not guilty. We will defend against this attack on the integrity and good name of FedEx and its employees."
In the past, the company has said it wouldn't settle because it doesn't believe it has done anything wrong. FedEx argues that it should not be held responsible for the contents of the tens of millions of packages it ships each year. The company has acknowledged that it has been under grand jury scrutiny for several years.
The grand jury indictment accuses FedEx of knowingly shipping prescription drugs for two different online pharmacy operations, both of which were prosecuted by the Justice Department. It accuses FedEx of ignoring warnings about doing so for years.
"The advent of Internet pharmacies allowed the cheap and easy distribution of massive amounts of illegal prescription drugs to every corner of the United States, while allowing perpetrators to conceal their identities through the anonymity the Internet provides," said US Attorney Haag. "This indictment highlights the importance of holding corporations that knowingly enable illegal activity responsible for their role in aiding criminal behavior."
The charges carry with them a sentence of up to five years probation and fines totaling "twice the gross gains derived from the offense," or $820 million. Because no individuals are named in the indictment, however, it's not clear who or what would be on probation if FedEx is tried and convicted.