A CBD cannabis oil bill becomes law in Missouri, the District of Columbia expands its medical marijuana program, Michigan prepares to improve its program, Berkeley will provide free medical marijuana for the poor and homeless, an LA medical marijuana farmers' market gets an injunction slapped on it, and more. Let's get to it: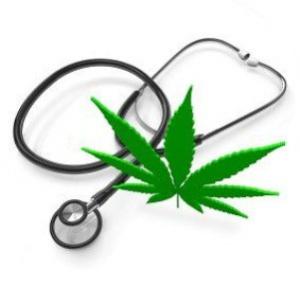 Arizona
Last Wednesday, the Department of Health authorized medical marijuana for PTSD. The Department of Health Services announced that it is authorizing the use of marijuana for patients suffering from Post-Traumatic Stress Disorder (PTSD). Its use is not approved for treatment of the condition itself, but only for palliative care of PTSD symptoms.
As of this Wednesday, thousands have signed a petition supporting a fired University of Arizona medical marijuana researcher. A petition demanding that the University of Arizona research scientist Dr. Suzanne Sisley be rehired after being fired after she won federal approval to study marijuana for military veterans with post-traumatic stress disorder has received more than 27,000 signatures. Sisley make no bones about blaming conservative Arizona political figures for her firing. Click on the link to read her comments.
California
Last Tuesday, the Berkeley city council gave initial approval for free medical marijuana for the poor and homeless. The council has given gave initial approval for an ordinance that would require dispensaries in the city to set aside 2% of their medical marijuana to be given away free to poor and homeless residents who are patients. A second reading is set for next month.
On Tuesday, a Los Angeles Superior Court judge issued a temporary restraining order against a medical marijuana farmers' market. A Los Angeles Superior Court judge issued a temporary restraining order shutting down a medical marijuana farmers' market that drew thousands when it opened a couple of weeks ago. A hearing on a permanent injunction is set for August 6.
Also on Tuesday, Fresno County supervisors imposed the largest medical marijuana fine yet. Supervisors levied a $99,000 fine against a man caught growing 99 plants on his property near Laton earlier this year. The county has imposed a fine of $1,000 per plant for cultivating marijuana, which it has banned. Supervisors also approved raising the cap on spending to defend its medical marijuana ordinance from $50,000 to $210,000.
District of Columbia
On Tuesday, the city council approved medical marijuana expansion. The council approved legislation to loosen restrictions on the District's medical marijuana program. The measure replaces a restrictive list of defined illnesses and conditions with a blanket authority for doctors to recommend medical marijuana for "any condition for which treatment with medical marijuana would be beneficial, as determined by the patient's physician."
Iowa
Last Thursday, a terminally ill cancer patient was convicted of growing his own medicine. A state court jury in Davenport that never heard Benton Mackenzie's medical marijuana defense has convicted the terminally ill cancer patient on four felony drug charges related to growing marijuana to alleviate the symptoms of his disease. The 48-year-old angiosarcoma sufferer now faces a possible mandatory minimum three-year prison sentence, although prosecutors could seek probation.
Michigan
Last week, a key legislator said he expects the Senate to vote on improving the state's medical marijuana law this week. Senate Majority Leader Randy Richardville (R) said he expects the Senate to vote this week on a pair of measures to improve the state's medical marijuana program. One would allow localities to govern their own dispensaries; the other would allow the sale of edibles and concentrates.
Minnesota
Last Friday, Gov. Mark Dayton (DFL) named 16 people to the medical marijuana task force. The panel is charged with monitoring the effectiveness of the state's new limited medical marijuana law. Included are four patients or their parents, four law enforcement entities, four substance abuse treatment providers and four health care providers. Two lawmakers each from the House and Senate, as well as the commissioners of Health, Human Services and Public Safety are also on the panel. Click on the link for a list of members.
Missouri
On Monday, Gov. Jay Nixon signed a CBD cannabis oil bill. He signed into law a bill allowing Missourians with epilepsy that cannot be treated by conventional means to use low-THC, high-CBD cannabis oil. Patients will have to register for the state and have a neurologist aver that conventional treatments have not worked.
New Mexico
Last Wednesday, the New Mexico US Attorney said he wouldn't prosecute patients busted at border checkpoints. New Mexico US Attorney Damon Martinez has assured New Mexico politicians that he will not prosecute patients caught with medical marijuana at US Customs and Border Patrol checkpoints. Martinez made the vow in a letter Monday to Rep. Bill McCamley (D-Mesilla Park), who had sought assurances. But Customs and Border Patrol officers would still seize the medicine, he warned.
[For extensive information about the medical marijuana debate, presented in a neutral format, visit MedicalMarijuana.ProCon.org.]