The Obama administration comes out against congressional interference with the District of Columbia's decriminalization law, Dana Rohrabacher comes out as the first Republican congressman to support marijuana legalization, the Smarter Sentencing Act picks up more sponsors, and more. Let's get to it: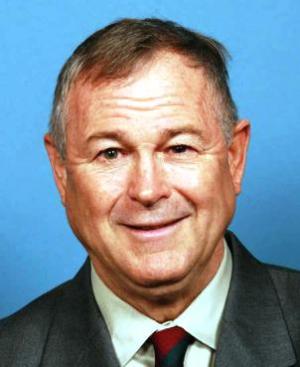 Marijuana Policy
White House Comes Out Against Congress Blocking DC Decriminalization Law. In a statement of administration policy on pending appropriations bills, the White House Monday came out "strongly" against a congressional move to bar the District from spending money to implement its new decriminalization law. "The Administration strongly opposes the language in the bill preventing the District from using its own local funds to carry out locally- passed marijuana policies, which again undermines the principles of States' rights and of District home rule. Furthermore, the language poses legal challenges to the Metropolitan Police Department's enforcement of all marijuana laws currently in force in the District," the statement said.
DC City Council Passes Emergency Resolutions Condemning Congressional Interference. The council Monday approved two emergency resolutions opposing a recent effort led by US House Representative Andy Harris (R-MD) to use congressional oversight to block the District of Columbia from spending any of its locally-raised revenues to enact marijuana reform. Read more on DC marijuana politics in a feature article here later today.
Dana Rohrabacher, First Republican Congressman to Back Marijuana Legalization. California Republican US Rep. Dana Rohrabacher told the Christian Science Monitor Monday that he supports legalizing marijuana and would "probably" endorse a 2016 California legalization initiative if it qualifies for the ballot. Rohrabacher is the first sitting Republican congressman to explicitly endorse legalization. About 40 congressional Democrats have expressed support for legalization.
National Press Club Newsmakers Event Next Week Centers on Marijuana Policy. The National Press Club in downtown Washington, DC, will host a news conference next Thursday on medical and recreational marijuana legalization. The news conference will feature Bill Piper, national affairs director for the Drug Policy Alliance, and Dr. Kevin Sabet of the anti-legalization group Project SAM (Smart About Marijuana). The event is open to all credentialed journalists and National Press Club members. Click on the link for event details.
Medical Marijuana
Missouri Governor Signs CBD Cannabis Oil Bill. Gov. Jay Nixon (R) yesterday signed into law a bill allowing Missourians with epilepsy that cannot be treated by conventional means to use low-THC, high-CBD cannabis oil. Patients will have to register for the state and have a neurologist aver that conventional treatments have not worked.
Los Angeles Moves to Shut Down Medical Marijuana Farmers' Market. Los Angeles City Attorney Mike Feuer has said he will today seek a restraining order to block a Boyle Heights medical marijuana farmers' market from doing it again. The farmers' market occurred two weekends ago. It isn't clear if there are plans to do it again.
Prescription Opiates
University of Wisconsin Pain Policy Study Group Releases Two Reports. The reports are Achieving Balance in State Pain Policy: A Progress Report Card (CY 2013) and Achieving Balance in State and Federal Pain Policies: A Guide to Evaluation (CY 2013). The first report contains a grade for each state and the District of Columbia, which represents the extent that state policies can support pain management and patient care. The second report explains PPSG's evaluation method and criteria as well as its "principle of balance," which says that "efforts to prevent drug diversion and abuse are essential and should avoid interfering with healthcare practice and patient care."
Law Enforcement
Oklahoma Narcs on the Lookout for Kratom. The Oklahoma Bureau of Narcotics is worried about kratom, a Southeast Asian shrub whose leaves are mildly psychoactive and who some users claim is useful as a means of breaking opiate addictions. The OBN says it is not a "major problem" yet, but that it has received worried phone calls from a half-dozen parents. Kratom is on the DEA's list of drugs to watch, but the federal agency has made no move to ban it.
Sentencing
Smarter Sentencing Act Picks Up Two More Cosponsors. Reps. Mark Pocan (D-WI) and Donald Payne (D-NJ) are the latest to sign onto the Smarter Sentencing Act, which would reduce some federal drug sentences by retroactively adjusting crack and powder cocaine sentences and allowing judges to sentence below mandatory minimums in some cases. The act now has 44 cosponsors -- 30 Democrats and 14 Republicans. Similar legislation has been filed in the Senate.
International
Dutch Senate Wants Justice Minister to Explain What He's Doing About Illegal Marijuana Production. The Senate has summoned Justice Minister Ivo Opstelten to explain what he is doing about "the backdoor problem" -- the fact that while cannabis coffee shops can sell marijuana without legal penalty, there is no legal source for the marijuana they sell. Opstelten and Home Affairs Minister Ronald Plasterk will appear before the Senate in September. Despite the pleas of numerous mayors, Opstelten has refused to allow experiments with regulated marijuana production.