A Tampa, Florida, man was shot and killed by members of a SWAT team executing a search warrant over small-time marijuana sales on May 27. Jason Westcott, 29, becomes the 25th person to die in US domestic drug law enforcement operations so far this year.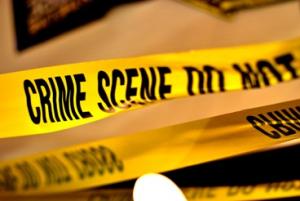 [Editor's Note: This case illustrates why we call on readers to let us know if they come across a report of a drug war-related death. Although we run Google searches to find such incidents, this one didn't pop up on the radar until the
Tampa Bay Times
ran a thorough investigative piece -- a rarity with such incidents -- on it this week. Absent that report, we would have missed it. So, please, feel free to send your tips and links our way.]
According to the Tampa Bay Times article, a Tampa Police SWAT team executing a warrant for marijuana sales knocked on the door of the home shared by Westcott and his roommate on the evening of the 27th, but both men were sleeping. When no one answered, police entered through the unlocked front door.
The roommate, who was sleeping on a couch, was taken into custody without incident, but Westcott, who had been sleeping in a bedroom, picked up a weapon upon hearing the intruders and moved toward the bathroom, from where he could see his surveillance monitor. Upon encountering Westcott in the hallway between the bedroom and the bathroom, two SWAT officers opened fire, shooting him five times with a semiautomatic shotgun and a handgun.
Police claim Westcott pointed his weapon at them. He never fired it. Instead, hit once in the arm and twice in the side, he collapsed on the bathroom floor. He received medical attention from a SWAT medic on scene, then was transported to a local hospital, where he died.
Ironically, the only previous contact Westcott had had with Tampa police was several months earlier, when he contacted them to say he was worried that a man who had been at his house planned to rob him and had threatened to kill him. According to people close to Westcott, investigating officers told him: "If anyone breaks into this house, grab your gun and shoot to kill." Tampa police now deny they ever said anything like that.
The Times investigative piece also looked into the police drug investigation that precipitated the fatal raid. They found that despite police statements that they began looking at Westcott because of complaints from neighbors, the investigation actually began when a snitch reported that he was selling marijuana.
Over a period of months, that same snitch made several small marijuana purchases from Westcott, in amounts ranging from $20 to $60. The grand total of marijuana purchased by the snitch was less than $200. When the raid actually went down, police found a grand total of 0.2 grams of weed.
Westcott's roommate said the pair were habitual pot smokers, but that they never kept more than 12 grams in the house at a time to avoid felony charges. And he said that the pair engaged in a bit of social dealing, nothing more.
"We would just sell a blunt here and there to our friends or whatever. It was no crazy thing," he said. "There weren't people coming in and out of our house every day," he said. "It wasn't paying any bills. We were still broke... going to work every day."
Police initially said an undercover officer had made the drug buys, but later admitted it was the snitch who had done so. The roommate said if police had made the buys themselves, they would have realized that they were not facing violent drug traffickers, and Westcott might still be alive.
"Nobody can believe that this happened to Jason. They can't understand how this could happen to Jason," said Westcott's mother, Patti Silliman of New Port Richey. "No one can figure this out."
But the Hillsborough State Attorney's Office has already determined that the two police officers who shot at Westcott -- Cpl. Eric Wasierski and Officer Edwin Perez -- were justified in the use of deadly force. And Tampa Police Chief Jane Castor defended both the drug investigation and actions of the officers involved.
"Mr. Westcott lost his life because he aimed a loaded firearm at police officers. You can take the entire marijuana issue out of the picture," Castor said. "If there's an indication that there is armed trafficking going on -- someone selling narcotics while they are armed or have the ability to use a firearm -- then the tactical response team will do the initial entry."
The Tampa Bay Times investigative report is worth reading in its entirety. One could only wish that every drug war death got the same treatment. If that were the case, we might end up with a lot less of them.