There are now two states where marijuana can be legally sold to adults, Marc Emery's time in America's drug war gulag comes to an end, two senators file the REDEEM Act for ex-offenders, there may be magic in those mushrooms, and more. Let's get to it: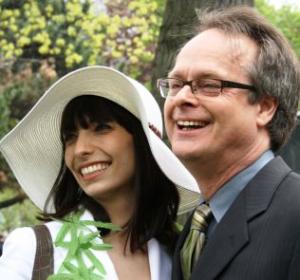 Marijuana Policy
Washington State Retail Marijuana Sales Began This Morning. The first legal recreational marijuana sales in Washington occurred shortly after 8:00am today, when a visitor from Kansas bought two grams of pot for $26.50 at Top Shelf Cannabis in Bellingham. The state has authorized up to 344 retail marijuana outlets, but only a handful are open today, and there are worries about legal marijuana shortages as well. Stay tuned as Washington treads down the path of pot legalization.
Canadian "Prince of Pot" Marc Emery Gets Out of US Prison Tomorrow. The five-year legal martyrdom of Canadian marijuana legalization gadfly Marc Emery is about to come to an end. Emery will leave federal prison tomorrow after serving a sentence for selling marijuana seeds to customers in the US. He won't get back home to Canada immediately; there is some red tape involved that will keep him in the US for several more weeks, but we fully expect Emery to take up where he left off in terms of relentless activism -- once he has had a chance to reunite with his stalwart wife, Jodi.
New York Fairness and Equity Act Seeks to End Marijuana Arrests, Fix Loopholes in State Law. Elected officials, community groups, and activists will rally Wednesday at New York City Hall to announce the introduction of the Fairness and Equity Act. The bill is designed to end mass, racially-biased marijuana possession arrests by fixing the state's decriminalization law to eliminate the difference between private and public possession, creating a process for those arrested under the current law to clear their records, and reducing the harms of collateral consequences of pot possession arrests. The bill is not yet available on the state legislative web site. Click on the link for more details.
Medical Marijuana
San Jose Collectives, Dispensaries Fight Looming Shut-Downs With Referendum Effort, Thursday Protest. The city of San Jose has recently passed an ordinance that will result in the forced closure of more than 70 collectives and dispensaries, and the industry is fighting back. There is a petition drive underway to stop the city from shuttering the businesses, and there will be a rally throughout Thursday afternoon at city hall. Stay tuned.
San Diego Sheriff's Office Returns Marijuana to Raided Dispensary. Sheriff's office officials have handed back 20 pounds of marijuana, as well as grow equipment, seized in a raid last year from the SoCal Pure Collective in North County. The legal case against the collective was dropped in April, and a judge ordered all the confiscated goods returned. But collective operator Laura Sharp still fumes over the raid itself, a paramilitarized exercise of police power aimed at patients and providers. "I don't think that we needed to have assault rifles held to our heads. I think we could have been served paperwork," she said.
Psychedelics
Study Finds Magic Mushrooms Open Strange Brain State, Could Unlock Permanent Shifts in Perspective. A study published in the journal Human Brain Mapping has found that psychedelic mushroom compounds may be opening brain states usually experienced only in dreams and suggests that their use may have permanent positive effects on the brain. This could open the door for more research on the use of psychedelics as a treatment for disorders such as depression and anxiety. Click the study link for more details.
Reentry and Rehabilitation
Senate Odd Couple Introduce REDEEM Act to Assist Ex-Cons with Re-Entry. New Jersey Democratic Sen. Cory Booker and Kentucky Republican Sen. Rand Paul will today introduce the REDEEM Act, which aims to assist formerly incarcerated people with reentering society in a productive manner. The bill would, among other things, help seal conviction records and eliminate barriers to reentry, employment, and public assistance. The bill is not yet up on the congressional web site.
International
Applicants Sought for Two-Week London Fellowship on West Africa Drug Policy Reform. The Open Society Foundation is seeking applicants for a West African fellowship on drug policy reform. The two-week program is set to take place in London in October, 2014, and will be hosted by the drug policy organization, Release. Those interested in the program are encouraged to apply by visiting the link here for more details. You have until July 31 to apply.
Conference on Marijuana Regulation in London Later This Month. A Cannabis Conference will be held July 23 at the House of Lords in London. It is supported and sponsored by Baroness Meacher, the chair of the All Party Parliamentary Group on Drug Reform Policy. Click on the link for more details.
Dominican Prime Minister Wants Review of Marijuana Laws. Dominican Prime Minister Roosevelt Skerrit told a press conference Tuesday that the time has come to review the country's marijuana laws. "We believe the time has come for us to look at the laws relating to marijuana, for example someone with a very small quantity of marijuana, we will send him to prison, and the question is, if a man has five grams of marijuana should this person be sent to prison for that small amount and that person would have a criminal record for the rest of his life," Skerrit said. His remarks come as CARICOM convenes a commission to study marijuana law reform in the region.