There seem to a lot of cops with pain pill problems these days, but we also have more old-fashioned drug war corruption, such as stealing and reselling drug evidence and tipping off dope dealers. Let's get to it: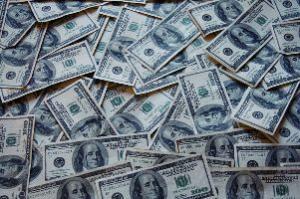 In Baltimore,
a Baltimore County police cadet was arrested last Tuesday
on charges he stole more than $125,000 in drugs from the evidence vault and sold them to two cousins. Nicholas Michael Ishmael, 20, allegedly stole drug evidence related to at least 15 cases, and as a result, local prosecutors are having to review some 19,000 other cases. Ishmael is charged with 10 counts of theft and drug-related charges.
In Los Angeles, an LAPD officer was charged last Wednesday after he allegedly tried to sell prescription hydrocodone pills to an undercover officer in April. Officer Randolph Agard, 40, responded to an on-line sting ad posted by LAPD Northeast Division narcs posing as potential buyers and showed up for a buy meet with 20 pills in his pocket. He is charged with one count of sale or transportation for sale of a controlled substance and one count of possession for sale of a controlled substance. He's looking at up to five years in prison.
In Philadelphia, a former Philadelphia police officer was sentenced last Wednesday to 15 years in federal prison for tipping off his drug-dealing half-brother about a heroin trafficking investigation. Rafael Cordero told his half-brother about a surveillance camera aimed at a garage used by drug dealers. He was convicted of four counts of lying to FBI investigators and obstructing justice.
In Edwardsburg, Michigan, a former Edwardsburg police officer was sentenced last Friday to two years probation for stealing prescription opiates from an Eagle Lake home. Jesse Holmes, 24, was called to assist on a 911 medical emergency call and walked away with a bottle of hydocodone tablets. He admitted doing so and pleaded guilty to one count of invasion in the first degree. He also has to pay a $500 fine.