A Texas man who drowned fleeing narcotics officers and a Florida man shot and killed during an attempted drug arrest are the latest to die in the drug war at home this year. The two men become the 22nd and 23rd persons to die in US domestic drug law enforcement operations so far this year.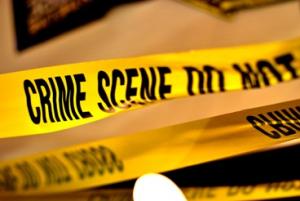 In Texas, according to the
Houston Chronicle
, citing police reports, an as yet unidentified man drowned June 21 after jumping into an east Harris County bayou to avoid arrest in a drug investigation. His body was pulled from the bayou the same day.
Police had spotted the man and a woman near the Shady Glen Motel, which they described as "a hotbed of narcotics trafficking and prostitution," and began interrogating the man when he took off running. Deputies hit with a Taser, but he got up again, jumped into the bayou, then swam to its center and dived under the surface of the water. He didn't reappear until deputies found his body.
A search of his vehicle found methamphetamines, marijuana, and weapons.
In Florida, according to the Tampa Bay Times, citing police sources, a Pasco County narcotics detective shot and killed Jerry Dwight Brown, 41, in Zephyr Hills Tuesday afternoon. The narc had gone to a local business to arrest Brown on charges of selling prescription drugs, and "a confrontation erupted and Brown was shot." No one else was injured. There were no other details.
Police said Brown had a criminal history that included armed robbery and grand theft.