An Arizona researcher gets fired for apparently political reasons, new medical marijuana-related laws come into effect in several states, California dispensary conflicts continue as the Assembly grapples with a statewide regulation bill, and more. Let's get to it: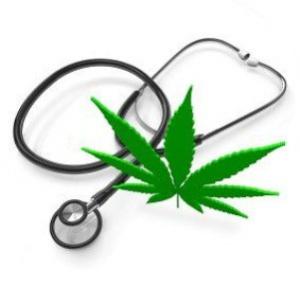 Arizona
Last Friday, the University of Arizona fired a medical marijuana researcher. The University of Arizona has abruptly fired Dr. Suzanne Sisley, who months earlier had received approval from the federal government to study the effects of medical marijuana on people suffering from PTSD. Now, her research is in jeopardy, and she is blaming state legislators who threatened university funding after her research plans made the news. "This is a clear political retaliation for the advocacy and education I have been providing the public and lawmakers," Sisley said. "I pulled all my evaluations and this is not about my job performance."
California
Last Friday, a bill to impose statewide medical marijuana regulations won an Assembly committee vote. The bill, Senate Bill 1262, passed the Assembly Public Safety Committee, but is described as "unworkable, incoherent, and unacceptable to most advocates." Committee approval was conditioned on working out the problems before hearings in the Appropriations Committee in August.
On Wednesday, San Jose activists warned that 70 dispensaries and collectives will be shut down beginning July 18. This is the result of recently passed ordinance in the city, which activists hope to challenge with a referendum now in its signature-gathering phase. Click on the link to see the list of affected businesses.
On Tuesday, the city of Bakersfield filed suit against a dispensary. The suit against the Healthy Life Center is the first of at least five civil suits the city is expected to file against dispensaries. The lawsuit comes as the city's ordinance banning dispensaries is being challenged in state appeals court. It seeks to force Healthy Life to close through an injunction.
Also on Tuesday, Lake County supervisors ratified the passage of Measure N in the June 3 primary. The initiative, which institutes rules for medical marijuana cultivation, received the needed majority, coming in with with a "yes" vote of 51.6%. The measure becomes law on July 11.
Florida
On Tuesday, John Morgan kicked in another $4 million for the Florida medical marijuana initiative. Prominent Florida attorney and Amendment 2 initiative backer John Morgan has contributed another $4 million of his own money to ensure the medical marijuana initiative wins in November. Because the initiative is a constitutional amendment, it needs 60% of the vote to pass.
Iowa
On Tuesday, a low-THC, high-CBD medical marijuana law went into effect. Iowa is one of two states whose low-THC, high-CBD medical marijuana laws went into effect July 1. It is unclear what impact the law will have or how many people it will help.
Massachusetts
On Monday, a crackdown on caregivers was announced. The state Department of Public Health has sent letters to more than 1,300 patients and 17 caregivers warning that state regulations bar caregivers from selling marijuana to more than one patient. Caregivers are the only legal avenue for patients to buy medical marijuana until dispensaries open, and that won't happen until November at the earliest. The move has forced Bill Downing, the operator of Yankee Care Givers, which supplies an estimated 1,000 patients to quit selling medical marijuana. He is urging patients to join him in a lawsuit challenging the state's interpretation of the law. "DPH is more concerned with their regulations than they are with the well-being of the citizens of Massachusetts," Downing said.
On Tuesday, legislators balked at taxing medical marijuana -- for now. Legislators in Boston Tuesday voted not to approve taxes on medical marijuana, but instead to send the proposal to study, which generally means it's dead. The vote came in the Revenue Committee. They said they might want to revisit the issue later.
New Jersey
On Tuesday, a state legislator filed a bill to fix the state's "broken" medical marijuana program. Assemblywoman Linda Stender (D-Union) has filed a bill to fix the state's medical marijuana program, which she describes as "broken." The bill would allow patients to grow their own supplies, remove caps on the number of dispensaries, expand the list of qualifying diseases, and remove some of the law's most rigid provisions. The bill is not yet available on the legislature's web site.
Ohio
On Monday, organizers of a signature-gathering campaign for a medical marijuana initiative conceded they wouldn't make it this year. Medical marijuana won't be on the ballot in the Buckeye State this year. The campaign by the Ohio Rights Group needed 385,000 valid voter signatures to qualify for the ballot this year, but had only 100,000. The good news is that those gathered signatures are still good in future years and can supply a starting point for a new campaign down the road. The initiative would also have legalized hemp production.
Oklahoma
As of Monday, the medical marijuana initiative campaign had gathered more than 75,000 signatures. The constitutional amendment medical marijuana initiative sponsored by Oklahomans for Health now has 75,000 raw signatures. The group needs 156,000 valid voter signatures to qualify for the November ballot. They have until August 17 to come up with the needed signatures.
Pennsylvania
Last Thursday, a Senate committee approved a medical marijuana bill. The state Senate Law and Justice Committee voted unanimously to approve Senate Bill 1182, which would allow qualified patients to obtain marijuana through dispensaries, but not grow their own. Neither could patients smoke their medicine, but they could use edibles or vaporize it. Now, the bill is on to the Appropriations Committee and, if it passes there, a Senate floor vote. Companion legislation in the House has yet to move.
On Tuesday, a new poll showed record high support for medical marijuana. The latest Franklin & Marshall College Poll has support for medical marijuana at 84% in the Keystone State. That's up three points over the same poll six months ago, and up eight points from eight years ago. A medical marijuana bill is currently pending in the state Senate.
Utah
On Tuesday, a low-THC, high-CBD medical marijuana law went into effect. The measure is known as "Charlee's Law" and allows for trials of CBD cannabis oils for epilepsy. It is unclear what impact the law will have or how many people it will help.
Vermont
On Tuesday, a law improving the state's medical marijuana program went into effect. The new law, Senate Bill 247, eliminates the cap of 1,000 patients who may access dispensaries, allows naturopaths to certify patients, and allows dispensaries to deliver marijuana to patients. It also authorizes a study of whether PTSD should be added as a qualifying condition.
[For extensive information about the medical marijuana debate, presented in a neutral format, visit MedicalMarijuana.ProCon.org.]