Washington's attorney general has dealt a body blow to the statewide legalization of marijuana commerce there, medical marijuana continues to keep state legislatures busy, a New Mexico town and county pay out big time for a horrid anal search, heroin legislation is moving in Kentucky, and more. Let's get to it: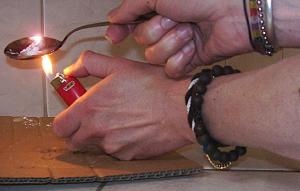 Marijuana Policy
Washington Attorney General Rules Localities Can Ban Marijuana Businesses. In a formal opinion released Thursday, the Washington attorney general's office held that "Initiative 502 as drafted and presented to the voters does not prevent local governments from regulating or banning marijuana businesses in their jurisdictions." The ACLU of Washington said the attorney general's opinion is mistaken and it "will go to court if necessary" to see it overturned, while the state Liquor Control Board, which is charged with implementing I-502 said that the "opinion would be a disappointment to the majority of voters who approved the law."
Marijuana Reforms Will Be on the Legislative Agenda in Louisiana Again This Year. State Rep. Austin Badon (D-New Orleans) has already introduced House Bill 14, which would dramatically lessen the state's draconian marijuana penalties, and further-reaching bills could be forthcoming. The Badon bill passed the House last year before dying in the Senate.
Medical Marijuana
Pennsylvania Medical Marijuana Bill to Get Hearing This Month. State Senate Law and Justice Committee Chairman Chuck McIlhinney (R) said Thursday he had scheduled a public hearing for January 28 on a medical marijuana bill introduced this week. The bill, Senate Bill 1182, is cosponsored by Sens. Daylin Leach (D) and Mike Folmer (R).
Hawaii House Speaker Says State Needs Dispensaries. House Speaker Joe Souki said Wednesday that the lack of places for medical marijuana patients to obtain their medicine was "a gap in the law" that needs to be addressed. That patients can use medical marijuana but have no place to obtain it is "an anomaly," he said. Addressing dispensaries is a "humanitarian" issue, he added.
Utah Poll Finds Narrow Majority for Medical Marijuana. A new Salt Lake Tribune poll has 51% of Utahns supporting medical marijuana, but 67% opposing decriminalization or legalization.
Georgia Poll Finds Narrow Majority for Medical Marijuana. A new InsiderAdvantage poll has 51% of Georgians supporting medical marijuana "in very specific instances, such as in a liquid form to reduce seizures from young children." Some 27% were opposed, and 22% undecided. "The key here is that any legislation must be on a limited basis. That said, Republicans and Democrats both support this legislation by well over 50 percent, while independent voters are close to a majority as well," said Matt Towery, president of InsiderAdvantage and a former legislator.
Heroin
Kentucky Senate Approves Bill to Reduce Overdose Deaths, Increase Trafficking Penalties. The state Senate Thursday approved Senate Bill 5, which would create more treatment beds for heroin users and lengthen prison sentences for heroin and methamphetamine traffickers. A similar version of the bill passed the Republican-led Senate last year, but stalled in the Democratic-led House. The bill would require the state Medicaid program to cover several inpatient and outpatient treatment options for people addicted to opiates, including heroin and prescription painkillers. It also would divert some of the state's hoped-for savings from a 2011 prison sentencing reform package to expand treatment programs. But the bill would also stiffen penalties for people convicted of trafficking in larger quantities of heroin, methamphetamines or both, requiring them to serve at least half of their prison sentences before they are eligible for shock probation or parole.
Search and Seizure
New Mexico Town, County Pay Out Big Time for Forced Anal Searches of Drug Suspect. A Deming, New Mexico, man who was subjected to a hospital anal exam involving three enemas, a colonoscopy, and being forced to defecate in front of police and medical personnel in a fruitless search for drugs will get $1.6 million in damages in a settlement from Deming and Hidalgo County. David Eckert will most likely win additional damages from a local hospital where doctors agreed to perform the exam.
Sentencing
Charles Colson Task Force on Federal Corrections Funded in Federal Spending Bill. The omnibus federal spending bill filed this week and expected to pass quickly includes $1 million to establish the Charles Colson Task Force on Federal Corrections, an independent, bipartisan grouping that will examine a number of challenges facing the federal correctional system, including overcrowding and ways to minimize growth, violence behind bars, rehabilitation, and reentry. Colson was a Nixon administration official jailed in the Watergate scandal who became a prison reformer in the wake of that experience.
International
Spurred by Attorney, Bermuda's Medical Marijuana Debate Heats Up. Attorney Alan Gordon's online petition to have the Bermudan government allow emergency access to medical marijuana for cancer patients has spurred considerable notice on the island, with National Security Minister Michael Dunkley and Gordon publicly clashing over the law and whether Dunkley can act. Click on the link to see Dunkley's comments and Gordon's well-publicized written response.
Vietnam Sentences Three Drug Offenders to Death; Iran Executes Six. And the resort to the death penalty against drug offenders continues. According to the anti-death penalty group Hands Off Cain, three Vietnamese men charged with heroin trafficking got death sentences, while Iran, the world's leading drug offender execution, hung another six.