Today is one of those days when it seems like drug reform is all about marijuana. We have four domestic stories -- all about marijuana policy -- and two international stories--both about marijuana policy. And then there's the "Breaking Bad" contest winner thinking he's Florida's answer to Walter White. Let's get to it: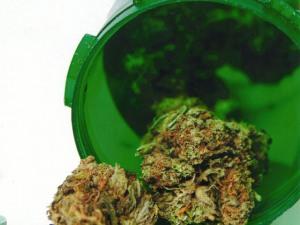 Marijuana Policy
Colorado Marijuana Shops Did a Million Dollars in Business New Year's Day. According to Colorado's 9 News, shops across the state sold more than a million dollars worth of marijuana on the first day of legal sales. The state has estimated that sales could amount to as much as $600 million by year's end, but more shops are going to have to open and business remain brisk to reach that target.
New Mexico Senator Wants Referendum on Marijuana Legalization. State Sen. Gerald Ortiz y Pino (D-Albuquerque) said Thursday he plans to file a bill for a constitutional amendment to legalize marijuana. If approved by the legislature, the measure would go directly to voters in the November election.
New Hampshire House Votes on Marijuana Legalization Next Wednesday. The New Hampshire House will open its 2014 session next Wednesday with a vote on marijuana legalization. The bill before it, House Bill 492, would allow adults to use, possess, and cultivate limited amounts of marijuana with no penalty. The bill would also set up a taxed and regulated market for marijuana production and sale.
Galesburg, Illinois, Ponders Semi-Decriminalization of Marijuana. The Galesburg City Council is considering the approval of a new municipal law relaxing penalties for cannabis possession. Under the proposal, police could either arrest or ticket people caught possessing less than 2.5 grams. The city hopes to raise revenue from fines and redirect law enforcement resources.
Law Enforcement
"Breaking Bad" Contest Winner Busted for Cooking Drugs. In the life imitates art department, a Florida man who won a September contest to watch the series finale of AMC's "Breaking Bad" with the show's cast in Los Angeles has been arrested on charges he had a synthetic marijuana (not meth) lab in his home. Ryan Carroll faces one misdemeanor and two felony charges after his New Year's Eve arrest. "It's such a great show," Carroll said after winning the contest. "I think it's addicting because people can relate to the main character." Can you say foreshadowing?
International
Paraguay President Says No to Marijuana Legalization. Paraguayan President Horacio Cortes isn't taking a cue from neighboring Uruguay, which has legalized marijuana commerce. Cortes told the Associated Press Thursday he opposes legalization because marijuana is an addictive drug and he's seen former classmates "suffer and die" from its effects. Paraguay is the largest marijuana producer in South America, but its low-quality bulk product has the same cachet in South American that Mexican "brick weed" does in North America.
No Marijuana Legalization in the Philippines, Either. A spokesman for Filipino President Benigno Aquino III said Friday that the Philippines is not headed down the path of marijuana legalization. "It is prohibited under the Dangerous Drugs Act. It will remain as such until Congress amends the law," Malacanang Palace deputy spokesman Abigail Valte said during a news briefing. Valte didn't encourage Congress to move in that direction.