The New Year starts off with a whole bunch of marijuana news, the DEA Cartagena prostitution scandal gets an update, another Republican governor calls for welfare drug testing, and a South Korean comedian gets hammered for toking up. And more. Let's get to it: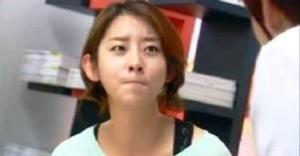 Marijuana Policy
Colorado Marijuana Stores Open for Business; Sky Doesn't Fall, But Crowds Form. Crowds of would-be customers braved long lines in frigid, snow-blown conditions Wednesday to be able to participate in the historic first day of legal retail marijuana sales to adults in Colorado. The biggest apparent problem was feared supply shortages, leading some retailers to either limit purchases to a quarter-ounce (state law allows purchases of up to an ounce for residents) or raise prices, or both.
Washington State Marijuana Business Applications Top 5,000. As of year's end, state officials have processed more than 5,000 marijuana business applications, the state Liquor Control Board, which is in charge of the process, said Tuesday. There were 1,312 applications for retail outlets, but the state plans to cap their number at 324, so there will be competition. There were also 2,113 applications for cultivation licenses and 1,512 for processing facilities. And there will be more. Although the application window closed December 20, officials are still processing backlogged applications.
New Hampshire House to Vote This Month on Legalizing Marijuana. The New Hampshire House will vote later this month on a bill that would legalize the possession of up to an ounce by adults 21 and over. But even if it passes the House, it faces an uphill battle. Last year, the Senate rejected a bill to decriminalize a quarter-ounce, and Gov. Margaret Hassan (D) opposed even decrim.
Vermont Marijuana Legalization Bill Introduced. State Sen. David Zuckerman (P-Chittenden) has introduced a bill to tax, regulate, and legalize the production, sale, and use of marijuana, but he said he doubted it would pass this year. The state decriminalized possession last year, and Gov. Peter Shumlin (D) has said legalization isn't a priority this year. The Marijuana Policy Project said it would use this year to build a consensus for legalization, with an eye on 2015.
Marijuana Decriminalization Bill Coming Back in Hawaii. Marijuana decriminalization got through the state Senate last year, but got stuck in the House. Proponents will try again this year, Pam Lichty of the Drug Policy Forum of Hawaii told local media.
Medical Marijuana
Illinois Medical Marijuana Law Goes Into Effect. Illinois' medical marijuana law went into effect on New Year's Day. Sort of. Patients aren't protected until they have signed up with a state registry, which will not be open until the spring at the earliest, and regulatory agencies are going to spend the next four months establishing rules and regulations for cultivation and distribution. Cultivation applications might be accepted by the fall. In the meantime, the state has created the Medical Marijuana Pilot Program web site, which will have updates and information on the state's progress.
Washington State Wants Medical Marijuana Businesses to Pay Taxes. The state Department of Revenue said Tuesday it will send letters to several hundred medical marijuana businesses informing them that they need to be registered and paying taxes. The department is giving the businesses until January 24 to comply. Some medical marijuana businesses already pay taxes, but others don't, arguing that medical marijuana should be treated like prescription drugs, which are untaxed.
Drug Testing
Mississippi Governor to Push for Welfare Drug Testing. In an interview with the Associated Press, Mississippi Gov. Phil Bryant (R) said he wants to require drug tests for recipients of the Temporary Assistance to Needy Families (TANF) program. Bryant's comments came just hours after a federal judge threw out Florida's suspicionless welfare drug testing law as unconstitutional and as "reasonable suspicion" welfare drug testing laws in states like Utah and Minnesota have come under fire as costly and unnecessary.
Law Enforcement
Sleazy Details of DEA Cartagena Prostitution Scandal Emerge. A FOIA request from Foreign Policy has resulted in the release of a Justice Department Office of the Inspector General report on the scandal surrounding Secret Service and DEA agents who accompanied President Obama to the Summit of the Americas in Cartagena, Colombia, in April 2012. The report is full of juicy, sleazy detail on agents making dozens of calls to prostitutes on their government-issued cell phones, searching for dates with transvestite prostitutes, and seeking to redefine "sex" as not including paying hookers to masturbate them and "prostitution" as not what they had engaged in by paying hookers for sex acts. The OIG said that latter claim defied "common sense and legal definitions." Click on the link for more.
International
South Korean Comedian Gets Six Months in Jail for Smoking Pot. South Korean comedian Song In Hwa was sentenced to six months in prison last Saturday after she was found guilty of using marijuana on two separate occasions, one of them in a Las Vegas hotel room, the other one with her older sister in an unspecified location. The older sister got hit even harder, getting two years in prison. Both sisters also received additional years of jail time with the remainder of the sentences suspended. "Marijuana use by a celebrity is not a light crime given its bad influence on society, but considering the defense's recognition of the crime, her reflection, and the fact that it was only two times, we gave her a suspended sentence," the court said.
Peru Will Seek to Increase Coca Eradication This Year. Peru has set a target of eradicating 75,000 acres of coca this year, the head of the country's anti-drug agency, DEVIDA, said Wednesday. That's up from about 58,000 acres actually eradicated last year. Peru has surpassed Colombia as the world's number one coca and cocaine producer, and the government of President Ollanta Humala has taken an increasingly hard line against illicit coca-growing. Eradication efforts will target the Apurimac, Ene, and Mantaro river valleys (VRAEM). The government also plans alternative development and crop substitution schemes for some 75,000 coca-growing families.
TNI Issues Report on Corruption and Drug-Related Violence in Rosario, Argentina. The Transnational Institute has released the first report in its new Briefing Series on Drug Markets and Violence, focusing on the interior Argentine city of Rosario. Illicit drug trafficking and associated violence and corruption went unremarked there until the killing on New Year's Day 2012 of three community activists sparked attention. Click on the link for the full report
Dutch Crackdown on Marijuana Grow Leads to Increased German Cultivation. German police said Thursday that they have seen a large increase in marijuana grows in empty buildings in the northeastern state of Mecklenburg Western-Pomerania. They blame a Dutch crackdown on marijuana growers that has been in place since 2011. Since then, German cops in the state have busted 50 big grows, up from one or two a year before then.
Swansea University Global Drug Policy Observatory Up and Running. The recently created Global Drug Policy Observatory at Britain's Swansea University, whose goal is "promoting evidence and human rights based drug policy through the comprehensive and rigorous reporting, monitoring and analysis of policy developments at national and international levels," is open for business. Check out its new web site by clicking on the link above.