A probation officer gets caught growing marijuana, a task force commander is accused of stealing $90,000, more cops get nailed for spilling the beans to drug suspects, and more. Let's get to it: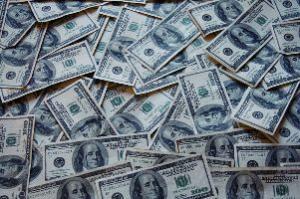 In Savannah, Georgia,
a Savannah-Chatham police sergeant resigned December 18
after being the subject of renewed allegations he tipped off a drug dealer and lied to investigators. Malik Khaalis had been the subject of 2010 investigation by the DEA and the Chatham County Narcotics Team for interfering with a drug investigation, but no charges were ever filed. But early in December, a new report found that Khaalis repeatedly lied to his supervisors on the task force, had unauthorized contact with another cop whose brother was being probed, and likely warned a suspect his phone was being tapped.
In Chapel Hill, North Carolina, Orange County's chief probation officer was arrested December 9 on charges she had a marijuana grow in her home. Carlisha Lakwan Davis, 38, went down after a June break-in at her home led to the discovery of the grow. Charges were delayed while investigators "were making sure we had what we needed" to file charges. Davis is charged with felony maintaining a dwelling for the sale, manufacture or delivery of a controlled substance, felony marijuana manufacturing and misdemeanor possession of marijuana. She's out on a $10,000 cash bond pending a court appearance later this month.
In Ambridge, Pennsylvania, a part-time Ambridge police officer was arrested December 18 on charges he bought drugs on duty and informed drug dealers of investigations. Officer Andrew Wanto went down after buying a single Oxycontin tablet from a snitch working for the attorney general's office. This after other snitches told investigators he had been buying drugs, including cocaine and pills, for several months while in his police cruiser. Wanto admitted the following day that he had made drug purchases and revealed information about investigations. He is charged with attempted drug possession, obstructing administration of law and hindering apprehension or prosecution. He remained free on $25,000 unsecured bond.
In Angola, Louisiana, a state prison guard was arrested last Tuesday after being caught smuggling crack cocaine, meth, Lortab, Xanax, cocaine, and fake pot into the prison inside her bra. Guard LeAngela Handy went down after being snitched out, and now faces smuggling charges.
In McAllen, Texas, a former sheriff's office commander was arrested last Tuesday on charges linking him to a local drug trafficking ring. Jose "Joe" Padilla, a 24-year veteran of the office is charged with marijuana trafficking and money laundering. He became a former commander after being fired last Wednesday. He has been freed on a $5,000 cash bond pending trial.
In Maysville, Kentucky, the former director of a now defunct drug task force pleaded not guilty December 18 to charges he stole public funds. Tim Fegan, former director of the Buffalo Trace/Gateway Narcotics Task Force, is accused of stealing $90,000 in drug money that went missing in January. His task force was shut down after a local media outlet broke the story of corruption within it. Although he was indicted on federal program fraud charges, he was never arrested, but was instead issued a summons to appear. He has been released without bail pending trial next month. He's looking at up to 10 years in federal prison if convicted.
In San Diego, a US Customs and Border Protection officer was convicted December 20 of allowing tons of marijuana and loads of undocumented immigrants to pass unhindered through his border checkpoint inspection lanes. Lorne Leslie "Hammer" Jones, 50, began waving cars and vans full of undocumented immigrants through the San Ysidro checkpoint in 2000, and then graduated to semi-trucks packed with pot. He was convicted of drug smuggling, alien smuggling, and conspiracy to engage in bribery. Jones' sentencing is set for March 24.