The dispensary and cultivation wars continue in California, dispensaries are delayed in Nevada, a bill moves in New Jersey, and more. Let's get to it: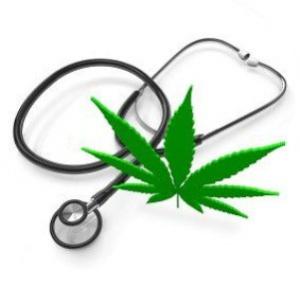 California
On December 15, the Palm Springs city council set the dispensary tax at 10%. That's for legal dispensaries. Unapproved dispensaries will have to pay 15%. The council also approved issuance of a fourth dispensary license for the city.
Also on December 15, the Indio city council revisited regulating dispensaries. The city currently bans them, and got on an update on developments from the city attorney meant to get the council thinking about whether they want to continue the current ban in their city or consider allowing them down the line. No action was taken.
On December 17, the Yucca Valley town council heard advocates call for it to reopen the area's only dispensary. Alternative Medicinal Solutions was forced to close its doors last month after a sunset clause kicked in. It had been permitted in 2008, but the town council voted in 2010 to ban dispensaries. It gave Alternative Medicinal Solutions until last month to close its doors. An attempt at a reprieve failed on a 3-2 vote in November. Since the topic wasn't on the agenda, the council didn't debate it and took no action.
On December 18, activists in Riverside began collecting signatures for a ballot measure allowing a limited number of dispensaries. They need 12,000 signatures to qualify for the June 2015 election or 18,000 to get a special election called sooner. The "Riverside medical marijuana restriction and limitation act" would create a process to allow about 10 or fewer dispensaries to open in commercial and industrial zones and would set out rules for how they would operate.
On December 19, Napa activists announced a referendum to overturn the city council's repeal of the city's medical marijuana ordinance. Napa's medical marijuana dispensary ordinance provided for the operation of one dispensary -- and possibly one additional dispensary after one year, with the dispensaries to be selected based upon merit following a rigorous selection process. But the city council voted to repeal it on December 3.
On December 20, San Diego Mayor Todd Gloria said a draft ordinance on dispensaries will go before the city council in February. The City Council passed regulations in 2011 that allowed dispensaries to open legally, but medical marijuana advocates considered them too restrictive and gathered enough signatures to get the ordinance rescinded. The result, however, was that storefront dispensaries were illegal once again, and city officials have been enforcing current laws to drive them out.
Last Tuesday, Lake County activists began signature gathering effort to force a popular vote on a marijuana cultivation ordinance recently passed by the board of supervisors. It bans outdoor cultivation in community growth boundaries; limits indoor grows to 100 square feet or less; keeps outdoor cultivation 1,000 feet from schools, parks or other facilities serving children; and 100 feet from water bodie; offers quicker abatement and makes the Lake County Sheriff's Office responsible for enforcement. The activists are organized as the Community Alliance to Ban Illegal Cannabis Cultivation (CABICC), which includes the United Food and Commercial Workers, CANORML, Americans for Safe Access, Patients Rights Coalition, Emerald Growers and California Cannabis Industry Association.
Florida
Last Friday, medical marijuana initiative organizers said they had gathered 700,000 signatures. United for Care needs some 683,000 valid signatures to qualify for the ballot, so organizers are hoping to have gathered 900,000 by the end of this month to provide a cushion for rejected signatures. The initiative still must be approved the state Supreme Court.
Maine
Last Thursday, Maine officials denied a request to use medical marijuana for Tourette's syndrome. The Department of Health and Human Services denied a request to add the disease to the list of qualifying medical conditions. The patient and his doctor had testified that medical marijuana helped the muscular tics caused by Tourette's, to no avail.
Nevada
Last Monday, a state official said dispensaries would not open until months after April 1, when a law allowing them goes into effect. Marla McDade Williams, deputy administrator of the state Division of Public and Behavioral Health, said the agency needs to hire more staff and that it could take up to four months to accept, review and approve license applications.
New Jersey
Last Monday, the Assembly passed a bill to expand the state's medical marijuana program. The bill would allow patients to obtain medical marijuana products outside the state and use them in New Jersey. Gov. Chris Christie (R) has vowed to veto it.
Oregon
On December 18, the Oregon Court of Appeals ruled that a medical marijuana patients whose hash was seized by police can have it back. Local prosecutors convinced a judge that hash wasn't covered under the state's law, but the appeals court disagreed.
Washington
On December 18, the state liquor control board recommended that patients be allowed to keep their personal marijuana grows. The recommendation reverses an earlier recommendation by regulators that the grows be eliminated under the state's marijuana legalization law, which does not allow home cultivation. But that earlier recommendation raised a real ruckus among patients and supporters, and the liquor control board has now changed its tune.
[For extensive information about the medical marijuana debate, presented in a neutral format, visit MedicalMarijuana.ProCon.org.]