In a bellwether case, the Michigan Supreme Court has ruled that cities and counties cannot pass ordinances that conflict with the state's five-year-old Medical Marihuana Act. The ruling came in Ter Beek v. the City of Wyoming.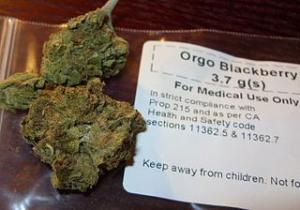 In that case, registered patient James Ter Beek sued the city of Wyoming after it passed a 2010 ordinance designed to block the use of medical marijuana in the city by prohibiting any use, cultivation, or manufacture of the plant.
"The fact is medical marijuana helps people; it's helped me," said Ter Beek, a retired attorney who suffers from diabetes and a neurological disorder that causes neuropathy and severe pain. "I've tried narcotic-based drugs like Vicodin and OxyContin and nothing worked like medical marijuana. I have more freedom than ever before and I couldn't just sit by as our elected officials try to take that away from me and thousands of others."
Ter Beek, represented by the ACLU of Michigan, argued that the ordinance made him fear arrest and prosecution for activities explicitly protected by the medical marijuana law, and that the state law should preempt the local ordinance. The city, on the other hand, argued that its ordinance sought to uphold federal as well as state law, and that the federal Controlled Substances Act preempted the state law.
Ter Beek lost in district court, but won on appeal. Now, the state's highest court has upheld that decision.
Wyoming's ordinance "directly conflicts" with the state's medical marijuana because it allows what the law "expressly prohibits: the imposition of any penalty, including a civil one, on a registered qualifying patient whose medical use of marijuana falls with... the immunity" granted under state law, Justice Bridget McCormack wrote for a unanimous court.
Federal laws prohibiting marijuana do not preempt the state Medical Marihuana Act because it "doesn't interfere with or undermine federal enforcement of that prohibition," McCormack wrote. That doesn't mean people protected under the state law are immune from federal arrest or prosecution, the court was quick to note.
The Supreme Court decision also invalidates similar ordinances in other Michigan cities that attempted to use them to block medical marijuana activities, including Birmingham, Bloomfield Hills, and Livonia. The ACLU of Michigan had challenged ordinances in all three of those cities as well.