Some cops like to party too hearty. Others just want a little pocket change. This week, we have four law enforcement miscreants. Let's get to it: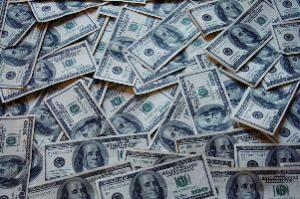 In Monticello, Kentucky,
a former Monticello police officer was arrested last Tuesday
on charges he was passing on law enforcement information to a drug dealer. Allen Braden is accused of providing the drug dealer with information about an ongoing drug investigation, including the home addresses, vehicles, and family members of the agents investigating him. Braden allegedly got $100 a week for his efforts. He is now charged with bribery.
In Somerville, Massachusetts, a Massachusetts special state police officer was arrested last Friday after selling cocaine to undercover officers and telling them he could also score them molly. William Kelly, 32, is charged with possession of cocaine and possession with intent to distribute. He was a police officer at the Cambridge Health Alliance and was sworn in as a special state police officer as part of his job.
In Pahrump, Nevada, a Nye County sheriff's deputy was arrested last Saturday after he got caught stealing prescription drugs from an elderly woman's home. Sgt. Michael Horn aroused the suspicions of his colleagues when he insisted on logging a bottle of morphine pills into evidence, and when narcotics officers counted the pills after he logged them in, 60 were missing. He had taken the pills from the woman after going to her home for a report of a suspicious noise. He then told her he had to confiscate the pills because they were a Schedule II controlled substance. Fellow deputies searched Horn and found the missing pills, and a subsequent search of his official vehicle turned up liquid morphine, pain pills prescribed to a woman, and 15 different pill bottles. He also failed a drug test. He is charged with drug possession, DUI, possession of a firearm by a prohibited person, coercion, burglary, unlawful use of a controlled substance, oppression under color of office, larceny, and possession of stolen property.
In Denver, a former Littleton police officer was sentenced Tuesday to four years in federal prison on drug and firearms charges. Jeffrey Allan Johnston, 46, was arrested last July while attempting to buy $1300 worth of ecstasy from an undercover agent. He was also accused of holding house parties at his home, where police found cocaine, steroids, prescription pills, cash, and guns. He copped to one count each of prohibited person in possession of a firearm and possession with intent to distribute.