Legal pot is on schedule in Alaska, home hash oil making is not okay in Colorado, DC's new AG says Congress didn't really block legalization in the District, a Hawaii task force recommends dispensaries, and more. Let's get to it: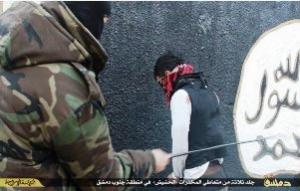 Marijuana Policy
Alaska Says Marijuana Regulations Coming on Schedule. Gov. Bill Walker said Tuesday that the state's marijuana regulations will be issued on time. "We have strong, cooperative leadership heading up implementation of this very important act," Governor Walker said. "They assured me that we can meet the statutory and regulatory timelines outlined in the initiative that voters passed in November. I'm confident that we will be diligent in our efforts to make sure we have adequate regulations for this new industry in place and on time." The initiative goes into effect on February 24, 2015. The board has until November 24, 2015 to adopt regulations and anticipates accepting applications for marijuana licenses by February 24, 2016. The board expects the initial industry licenses to be awarded by late May 2016.
Colorado AG Says Home Hash Oil Extraction is Illegal Attorney General John Suthers said Tuesday that the state's marijuana legalization law does not allow for the making of hash oil in the home. He said the law "expressly prohibits" such conduct because of the threat it poses to the public. "To decriminalize dangerous and unreasonable behavior in which people are getting hurt and houses are blowing up, defies the intent of the voters," Suthers said in a statement. "Colorado is experiencing a real public safety issue as a result of unsafe and unlicensed manufacturing and production," he added. The state has seen dozens of explosions at homes this year as amateurs attempt to make hash oil using flammable butane.
DC's New AG Says Congressional Action Didn't Block DC Legalization. Incoming District of Columbia Attorney General Karl Racine says the congressional rider seeking to block legalization in the District won't do that. "We think Initiative 71 was basically self-enacted, just as the congresswoman does," Racine told The Washington Post, referring to Eleanor Holmes Norton, the District's nonvoting congressional delegate. "We think there's good support for that position, and we're going to support that position."
Mississippi Legalization Initiative Approved for Signature Gathering. An initiative sponsored by Legalize Marijuana in Mississippi has been approved by the secretary of state's office, and that means the group will shortly begin signature gathering to qualify for the 2016 ballot. They have until October 2 to come up with 106,165 valid voter signatures. They must get at least 21,233 signatures in each of the state's five electoral districts.
Medical Marijuana
Hawaii Medical Marijuana Task Force Recommends Dispensaries. The state's Medical Marijuana Dispensary Task Force has recommended that dispensaries be allowed to make it easier for seriously ill patients to obtain their medicine. The task force is recommending at least one dispensary in each of the four major counties with licensing to begin in January 2017. The state legislative session convenes next month, and lawmakers, including the governor, will have to decide whether to follow through with any, or all, of the recommendations.
Medical Marijuana Bills Proposed in Kentucky. There will be at least two such bills in the Bluegrass State in 2015. State Sen. Perry Clark (D-Louisville) has already filed Senate Bill 43, and House Speaker Greg Stumbo (D-Prestonburg) has said he plans to introduce another. Stumbo's bill allows for dispensaries; Clark's bill does not.
Drug Testing
Wisconsin Governor Wants to Expand Welfare Drug Testing to Include Unemployment. Gov. Scott Walker (R) successfully pushed to get a welfare drug testing law passed during his first term. Now, he wants to expand drug testing to include people seeking unemployment benefits. "It's not about trying to penalize people; it's really trying to say if you want to get ready to work these are the two basic things: employability skills and drug free," he explained.
International
ISIS Publicly Whips Drug Users, Burns Marijuana. The Islamic State in Iraq and Syria (ISIS) has released photos of its members publicly whipping drug users and burning marijuana and cigarettes in the Syrian city of Raqqa. Captions released with the photos said the men were accused of using illegal drugs and were punished in accordance with Sharia law.