It looks like even corrupt cops take a holiday break. This week, we have only a pair of jail guards in trouble, and a Tulsa cop heading to prison for dirty dealing. Let's get to it: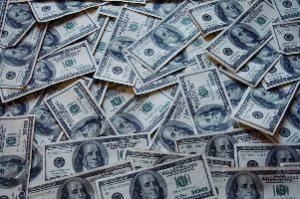 In Danville, Indiana,
a Vermillion County jail guard was arrested last Tuesday
on charges he smuggled drugs into the jail. Jonathan "Doug" Maloney, 42, is accused of receiving marijuana from the girlfriend of a prisoner and delivering it to the prisoner in return for payment. He went down after supervisors noticed "suspicious activity" and began investigating. He is charged with official misconduct and bringing contraband into a penal institution. He no longer has a job at the county jail, either.
In Crandon, Wisconsin, a Forest County jail guard was arrested last Friday on allegations she leaked the names of confidential informants to prisoners. Jeanie Pitts, 59, has been hit with nine criminal counts, including five counts of misconduct in office. Pitts' husband and another jail guard were also taken into custody, but no charges have been filed against them yet. A search warrant served on Pitts in October yielded marijuana, pot plants, cocaine, computers, firearms, ammunition, thousands of dollars in cash, and other items, all of which were seized by authorities.
In Tulsa, Oklahoma, a former Tulsa police officer was sentenced Monday to four years in prison for using police databases to steal money and help a cocaine distribution ring. Tyrone Jenkins, 40, was sentenced on two counts of bribery, two counts of computer crime, and one count of conspiracy to distribute cocaine.