A Houston cop gets caught transferring cocaine, a New York narc gets nailed for tipping off his neighborhood buddies about looming drug raids, and another prison guard goes down for contraband. Let's get to it: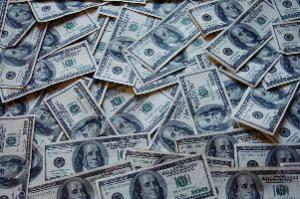 In Houston,
a Houston police officer was indicted November 20
for transporting cocaine. Officer Jasmine Renee Bonner, 26, had been arrested in August after a "lengthy ongoing investigation" led by DEA and ATF officers when she was observed removing cocaine from the trunk of her car and giving it to a coconspirator. Both were then pulled over separately in traffic stops. She is charged with first-degree felony possession of a controlled substance with intent to deliver, and is being held in the Montgomery County Jail on a one million dollar bond.
In Troy, New York, a Troy police officer was indicted last Friday on charges he tipped off a friend about an impending drug raid. Patrolman Brian Gross had been arrested in July, and the arrest and the indictment were part of a five-month investigation by the attorney general's office and the State Police. Gross was assigned to the Community Narcotics Enforcement Team, "and thus had knowledge of and access to investigative intelligence, suspect information and details concerning the timing and location of search warrants," according to an attorney general's office. The investigation started after police raids aimed at known drug houses turned up no activity. The houses were all in Gross's neighborhood. He was indicted for tampering with physical evidence, a felony, and misdemeanor counts of divulging an eavesdropping warrant, two counts of official misconduct and a count of obstructing governmental administration.
In Orlando, Florida, a former prison guard was sentenced last Monday to 18 months in prison for smuggling marijuana and tobacco into the Coleman Federal Correctional Complex near Leesburg. Jason Epstein, 29, copped to receiving hundreds of dollars in payments in return for smuggling in goodies "at least three or four times." He had pleaded guilty to one count of bribery.