A study finds marijuana may lower opiate overdose rates, a California appeals court decision is good news for dispensary operators, Connecticut gets its first dispensary, and more. Let's get to it: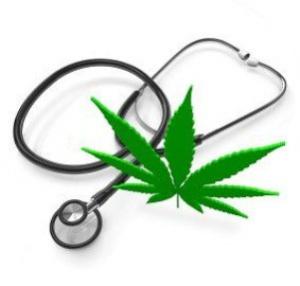 National
On Monday, a JAMA study found that medical marijuana states have lower opiate overdose death rates than non-medical marijuana states. States with medical marijuana laws have rates of opiate overdose deaths 25% lower than states that don't, the Journal of the American Medical Association report found. The article is Medical Cannabis Laws and Opioid Analgesic Overdose Mortality in the United States, 1999-2010.
Arizona
Last Friday, Arizona medical marijuana advocates filed a lawsuit over PTSD treatment restrictions. The Arizona Cannabis Nurses Association filed the lawsuit challenging limits imposed on patients with PTSD who seek to use medical marijuana. Health Director Will Humble has ruled that PTSD patients can only use medical marijuana if they are already getting some other form of treatment for PTSD. The lawsuit is in Maricopa County District Court.
California
On Wednesday, a state appeals court overturned a dispensary operator's marijuana sale conviction in what is being described as "a major victory" for dispensary operators. Borzou Baniani had been denied the opportunity to present an affirmative defense -- that he was operating a dispensary within state law -- and the appeals court called that an error. Read the decision here.
Connecticut
Last Wednesday, Connecticut got its first medical marijuana dispensary. Prime Wellness of Connecticut opened in South Windsor. It is the first of six dispensaries approved for licenses by the Department of Consumer Protection. The rest will be opening in coming weeks or months.
Illinois
Last Friday, Illinois announced it is seeking nominees for the Medical Marijuana Advisory Board. The state medical marijuana program is looking for health professionals and patients to serve on its advisory board, which will be appointed by the governor. For more information, visit the Illinois Medical Cannabis Pilot Program.
Kansas
Last Saturday, the state Democratic Party endorsed medical marijuana. Kansas Democrats now formally support medical marijuana, they announced during their statewide Demofest convention Saturday night. "Kansas Democrats support the availability of marijuana for medical use and protection of patients from criminal arrest and prosecution." the plank says. The platform link wasn't working as of Wednesday, but you can try it here.
Maryland
On Tuesday, proposed medical marijuana rules came under heavy fire. The state commission charged with writing the rules for medical marijuana in the state heard an earful from physicians, patients, advocates, and potential growers at a hearing Tuesday. They criticized the proposed rules as too burdensome and vague, and said they would preclude a dispensary from operating anywhere in the city of Baltimore. The commission has three weeks to finalize the rules, and the hearing in Annapolis was the first public hearing.
Nevada
On Tuesday, state officials announced that more than 500 people had applied for licenses for medical marijuana businesses. The state has received applications from more than 500 people to run dispensaries, grows, testing labs, and edible and infused product companies. Under a new state law, up to 66 medical marijuana businesses will be licensed. State officials will score the applications and announce their selections in November, with the first medical marijuana sales expected early next year.
New Mexico
On Monday, the state Cannabis Medical Advisory Board held a public hearing on proposed new rules. The MAB is frustrated that the Department of Health did not formally consult with it before releasing proposed rule changes, which have garnered unhappy responses from patients and providers.
[For extensive information about the medical marijuana debate, presented in a neutral format, visit MedicalMarijuana.ProCon.org.]