A pair of US senators from opposite sides of the political spectrum have teamed up in a bid to fix "the nation's broken criminal justice system." Sens. Cory Booker (D-NJ) and Rand Paul (R-KY) earlier this summer introduced the Record Expungement to Designed to Enhance Employment Act, generally referred to as the REDEEM Act.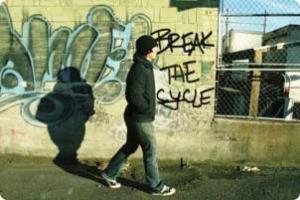 While observers say the bill is unlikely to pass this year, its introduction lays the groundwork for moving forward on it in the next Congress.
The act, Senate Bill 2567, its sponsors say, is designed to give people convicted of nonviolent offenses, including drug offenses, a second chance at succeeding. It also aims to divert many teenagers out of the adult criminal justice system.
Booker, a black northeastern liberal, and Paul, a libertarian-leaning southern conservative, may appear to be strange bedfellows, but both said fixing the criminal justice system was more important than partisan rivalries in statements made when the bill was introduced.
"I will work with anyone, from any party, to make a difference for the people of New Jersey, and this bipartisan legislation does just that," Sen. Booker said. "The REDEEM Act will ensure that our tax dollars are being used in smarter, more productive ways. It will also establish much-needed sensible reforms that keep kids out of the adult correctional system, protect their privacy so a youthful mistake can remain a youthful mistake, and help make it less likely that low-level adult offenders re-offend."
"The biggest impediment to civil rights and employment in our country is a criminal record," said Sen. Paul. "Our current system is broken and has trapped tens of thousands of young men and women in a cycle of poverty and incarceration. Many of these young people could escape this trap if criminal justice were reformed, if records were expunged after time served, and if nonviolent crimes did not become a permanent blot preventing employment."
Even though the United States contains only 5% of the world's population, it contains 25% of the world's prisoners. US prison populations have more than tripled since the Reagan administration in the 1980s, largely under the impetus of the war on drugs. American taxpayers have seen their bill for mass incarceration rise from $77 each per year in when Reagan took office in 1980 to more than $260 each per year in 2010.
The REDEEM Act would seek to reduce those costs by reforms that would divert juvenile offenders from adult courts, improve the conditions for juvenile offenders, allow some adult offenders a means to expunge their records, and allow adult drug offenders who have done their time to be eligible for benefits they are now barred from obtaining.
The act would:
Incentivize states to increase the age of criminal responsibility to 18 years old: Currently 10 states have set the original jurisdiction of adult criminal courts below 18 years old. The REDEEM Act incentivizes states to change that by offering preference to Community Oriented Policing Services (COPS) grant applications for those that have set 18 or older as the age of original jurisdiction for adult criminal courts.
Allow for sealing and expungement of juvenile records: Provides for automatic expungement of records for kids who commit nonviolent crimes before they turn 15 and automatic sealing of records for those who commit non-violent crimes after they turn 15 years old.
Restrict use of juvenile solitary confinement: Ends the practice of solitary confinement except in the most extreme circumstances in which it is necessary to protect a juvenile detainee or those around them.
Offer adults a way to seal non-violent criminal records: Presents the first broad-based federal path to the sealing of criminal records for adults. Non-violent offenders will be able to petition a court and make their case. Furthermore, employers requesting FBI background checks will get only relevant and accurate information -- thereby protecting job applicants -- because of provisions to improve the background check system.
Lift the ban on SNAP and TANF benefits for low-level drug offenders: The REDEEM Act restores access to benefits for those who have served their time for use and possession crimes, and for those who have paid their dues for distribution crimes provided their offense was rationally related to a substance abuse disorder and they have enrolled in a treatment program.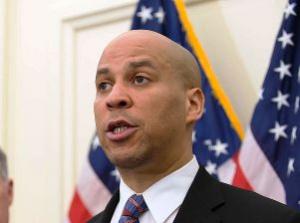 While the bill was filed last month, it remains a work in progress. A number of advocacy groups, including the
Sentencing Project
, the
Open Society Foundations
, the
Drug Policy Alliance
, and the
Interfaith Criminal Justice Coalition
have been meeting with Booker and Paul staffers in an effort to make it even better. That work continues.
"A lot of the criminal justice and civil rights and faith groups and the Legal Action Center have been involved in trying to develop legislation like this and are supportive of at least parts of the REDEEM ACT," said Jeremy Haile, federal advocacy counsel for the Sentencing Project. "Both senators have said they are willing and want to hear from advocates about how to make the bill better. We've been doing that," he noted.
"We'd like to see it strengthened in some areas in terms of the repeals of bans for people with felonies getting federal benefits, as well as Pell grants and housing benefits. We'd like to see the bill expanded to take away those bans on services as well because they are all counterproductive for a safer reentry when people are released from prison," Haile continued.
While the bill has been described as a comprehensive criminal justice reform bill, Haile said, it really addresses a few distinct areas around the repeal of bans on benefits, as well as the juvenile justice measures.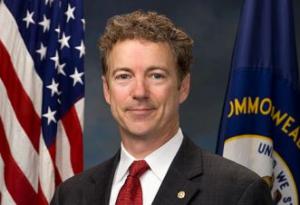 "Repealing the SNAP and TANF bans for people with drug offenses is something we're really interested in," he said. "As it is, the bill will be especially beneficial for people with drug possession and use offenses. People with drug distribution offenses will have to show they have taken advantage of drug treatment and other things."
There is still time to make the bill stronger, Haile said, especially given partisan gridlock and upcoming midterm elections.
"Given that it's an election year and the lack of progress in Congress on just about everything, it's probably not going to pass before the election," he predicted. "But the bill sponsors are very committed to trying to advance it, if not during this session or during the lame duck, then they will reintroduce it next year."
In the meantime, the country and the economy will continue to suffer the effects of over-criminalization and over-incarceration, Booker said.
"Our country's misguided criminal justice policies have placed an economic drag on communities in both of our states, and on our nation's global competitiveness -- all while making us less, not more, safe," he proclaimed.