Florida deputies get suspended in an excessive force investigation, a Miami sergeant gets popped for perverted play with a teen boy, and a couple of jail guards get caught doing what they always get caught doing. Let's get to it: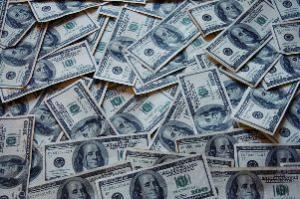 In Ocala, Florida,
five Marion County sheriff's deputies were suspended without pay Monday
while authorities investigate whether they used excessive force while arresting a suspect in a drug raid. The sheriff's office said a videotape made during the raids showed officers using force "which appeared to be potentially excessive" in the arrest of Derrick Price. Price's booking photos show a large bruise under his left eye. The deputies were part of a SWAT team, the Unified Drug Enforcement Strike Team.
In Miami, a Miami-Dade police sergeant was arrested last Wednesday on charges he got a 15-year-old boy high on drugs and alcohol and then groped him and masturbated in front of him. Sgt. James Edwards III, a 27-year veteran of the force, allegedly gave the teen "honey whiskey," marijuana, and ecstasy and took an ecstasy tablet himself, then turned on a porn video and started groping the kid. Edwards has reportedly confessed. He is charged with lewd and lascivious behavior and exhibition.
In Greer, South Carolina, a Spartanburg County jail guard was arrested last Wednesday after he got caught selling drugs to an undercover officer. Robert Bolick is accused of peddling suboxone sublingual films and alpazolam. Bolick allegedly said he sold the drugs to earn money. He is charged with three counts of possession of a Schedule IV drug with intent to distribute.
In Tucker, Arkansas, a state prison guard was arrested Saturday for allegedly bringing drugs and contraband into the prison. Xzraier Clark got caught with rolling papers, marijuana, and assorted pills stuffed down his underwear while trying to clear security at the prison. It's not clear what the precise charges are.