More problems for the scandal-tainted dope squads in Detroit and Philadelphia, a new Jersey college cop admits to peddling pills, and a Texas parole officer gone bad goes to prison. Let's get to it: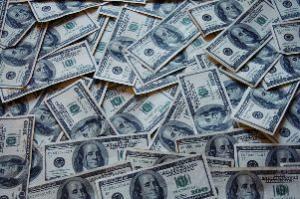 In Detroit,
six members of a Detroit Police narcotics unit were suspended last Thursday
after a surveillance video showed them taking a box away from a medical marijuana dispensary they raided without ever turning it in to evidence. It is part of a large Internal Affairs probe of the now-disbanded Narcotics Section, which has been revamped after allegations of major problems in the unit. One sergeant and five officers have been suspended with pay while investigators try to figure out what was in the box.
In Philadelphia, a Philadelphia narcotics officer was taken off the streets last Friday after he admitted lying in open court and on a search warrant affidavit. Officer Christopher Hulmes is now under internal investigation over the admission that he lied in the case of a man he arrested in Kensington. Just two weeks ago, six other Philadelphia narcotics officers were indicted on federal corruption charges for a pattern of ripping off drug dealers.
In Camden, New Jersey, a former Richard Stockton College police officer pleaded guilty last Thursday to selling drugs to a DEA agent and an informant. Marcus Taylor, 41, admitted selling oxycodone tablets and copped to distribution and possession with intent to distribute oxycodone. He's looking at up to 20 years in federal prison.
In Houston, a former state parole officer was sentenced Tuesday to five years in federal prison for taking bribes from a suspected heroin dealer. Crystal Washington took bribes from one of her parolees over a three-year period and also warned him about a Houston police investigation. She was convicted of conspiracy to possess with intent to distribute heroin, plus conspiracy to commit extortion.