Everybody must be at the beach, because it's pretty quiet on the drug reform front. But Philly faces a class action lawsuit over asset forfeiture, the DEA gets caught wasting taxpayer money, and there's marijuana policy action down South America way. Let's get to it: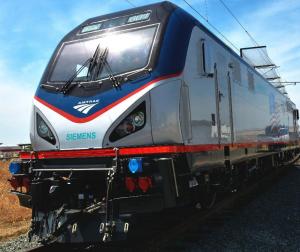 Marijuana Policy
Saginaw, Michigan, City Council Approves Decriminalization Vote. The city council voted last night to approve placing a decriminalization initiative before the voters in November. The council is required by state law to place qualifying citizen initiatives on the ballot, but four of the nine council members still voted against. Saginaw is one of more than a dozen Michigan towns and cities where citizen decriminalization initiatives are aiming for the November ballot.
Medical Marijuana
Oregon Bans Medical Marijuana Patients From Being Daycare Providers. Oregon's Early Learning Council has passed a temporary rule barring child daycare owners and operators from holding medical marijuana cards. Owners and operators must now also report this information to the council. The rule doesn't apply to users of any other medicines.
Asset Forfeiture
Class Action Lawsuit Filed Against Philadelphia Forfeiture Practices. The Philadelphia District Attorney's Office is violating the constitution with its asset forfeiture practices, a class action lawsuit alleges. The city seizes an average of $5.8 million worth of assets a year, nearly four times the amount seized in Kings County (Brooklyn), New York, or Los Angeles County, both of which have larger populations. Lead plaintiff Christos Sourovelis sued after the city seized his home when his son was arrested for drug possession. His two co-complainants also allege their homes were seized although they committed no crimes.
Law Enforcement
DEA Paid an Amtrak Informant Nearly A Million Bucks for Freely Available Information. The DEA paid an Amtrak employee some $854,460 over two decades for providing passenger list information that the agency could have obtained for free, Amtrak reported Monday. The Amtrak inspector general says the DEA is already part of joint drug task force with Amtrak's police agency and could have obtained the information for no cost. Sen. Charles Grassley (R-IA), senior Republican on the Senate Judiciary Committee, sent a letter Monday to DEA head Michele Leonhart saying the incident "raises some serious questions about the DEA's practices and damages its credibility to cooperate with other law enforcement agencies."
International
Brazilian Senate Has Public Hearing on Marijuana Legalization. The Senate's Human Rights Commission debated marijuana legalization at a public hearing Monday. It is one of a series of public hearings about whether to introduce a legalization bill in the legislature.
Chilean Woman Becomes First Official Latin American Medical Marijuana Patient. The Chilean Institute for Public Health has approved the use of the marijuana extract tincture Sativex for a woman suffering from breast cancer and lupus. Cecilia Heyder is most likely the first officially approved medical marijuana patient in Latin America.
Costa Rica Lawmaker Files Medical Marijuana, Hemp Bill. Lawmaker Marvin Atencio of the Citizen Action Party held a press conference in San Jose Monday to announce that he had filed a bill to legalize medical marijuana in the Central American nation. The bill would create an institute within the Health Ministry to supervise it and would allow private concessions to grow marijuana -- for a hefty price tag. The bill would also legalize industrial hemp. Citizen Action controls the government, but does not have a majority, so the bill would require support from other parties to pass.