Things get slow in the dog days of summer, but there's still news from the legal marijuana states, California continues to grapple with regulating medical marijuana, and a couple of items from Britain suggest change could be in the air there. Let's get to it:
Marijuana Policy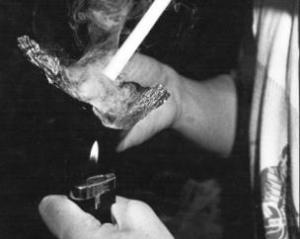 ACLU of Washington Joins Fight Against Local Marijuana Store Bans
. The ACLU of Washington announced today that it is representing three state-licensed marijuana business owners who have filed a lawsuit challenging the city of Fife's ban on marijuana operations. The business owners and the ACLU argue that local bans violate I-502, the voter initiative that legalized marijuana in the state. You can view the ACLU's pleadings in the case
here
.
Colorado Health Department Says Teen Marijuana Use Is Down Since Dispensaries Came, Voters Approved Legalization. An annual survey of teen drug use in the state has found that marijuana use has been declining since hundreds of medical marijuana outlets opened in the state in 2009 and since the state legalized adult marijuana use and sales in late 2012. Current use among Colorado teens dropped from 24.8% in 2009 to 20% in 2013. Meanwhile, nationally, teen current use has increased, from 20.8% in 2009 to 23.4% last year.
Wichita Decriminalization Initiative Campaign Comes Up Short on Signatures. There will be no popular vote on decriminalization in Wichita this year. Election officials said that campaigners didn't have enough valid voter signatures to qualify. Although they handed in about 3,500 signatures and only needed 2,928, they still came up 180 valid voter signatures short. They say they will now press the city council to act on decriminalization.
Medical Marijuana
California Statewide Regulation Bill Goes to Assembly Appropriations Committee Next Week. The Assembly Appropriations will examine Senate Bill 1262, the law enforcement- and local government-backed bill to regulate the state's medical marijuana industry next Wednesday. That's the last day the committee meets this session. The bill has already passed the Senate, but must pass the Assembly by month's end or it dies. The bill link above may not represent the latest changes to it; new updates are expected today. The bill has divided the state's medical marijuana community, with some groups supporting it as is and some demanding changes to make it friendlier to patients and the industry.
International
British Liberal Democrats Will End Jail for Drug Possession, Nick Clegg Says. Liberal Democratic Party leader Nick Clegg has said that if the Lib Dems win the next election, they will move to abolish prison sentences for simple drug possession, even for Class A drugs such as heroin and cocaine. Half of the people currently being jailed for drug possession in Britain are being held for marijuana offenses. This call for effective decriminalization puts Clegg and the Lib Dems at odds with their governing coalition senior partners, the Tories. Meanwhile, the Home Office is currently undertaking a review of British drug policy.
British Government to Provide Foil to Heroin Users to Encourage Smoking Rather Than Injecting. In a harm reduction move, Britain will begin providing free foil to heroin users to encourage them to smoke the drug instead of injecting it. Injection drug users are more likely to contract blood-borne diseases such as HIV/AIDS and hepatitis C. The move was approved last year by the Advisory Council on the Misuse of Drugs, which said it could also help move addicts toward recovery.