A sentencing reform measure pending in Congress has picked up more support from four more Republican members of the House this month. The Smarter Sentencing Act (House Resolution 3382/Senate Bill 1410) now has 26 cosponsors, including 10 Republicans. The Senate version of the bill was passed by the Senate Judiciary Committee in January.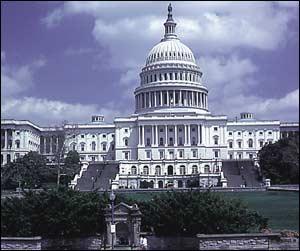 The bill, which is supported by the administration, would direct federal judges to not sentence some drug offenders to mandatory minimum sentences, reduces mandatory minimum sentences for other drug offenders, and applies the more lenient crack cocaine sentencing scheme under the 2010 Fair Sentencing Act to crack offenders sentenced before it was passed.
It also calls on the US Sentencing Commission to amend its sentencing guidelines and policy statements for drug offenders to minimize federal prison overcrowding and reduce and prevent racial disparities in sentencing, but at the same time directs that "penalties for violent and serious drug traffickers who present public safety risks remain appropriately severe."
The act is currently before the House Judiciary Committee. Bill sponsor Rep. Raul Labrador (R-ID) recently held a Republican Study Committee session on the bill, which resulted in four new GOP members signing on in one day.
The new cosponsors are Reps. Bill Huizenga (R-MI), Cynthia Lummis (R-WY), Mark Sanford (R-SC), and Chris Stewart (R-UT). For a complete list of sponsors, click here.