Another jail guard dope smuggler, another cop with a pain pill problem, another cop brought down by a sting, another cop selling cocaine, and yet another cop smuggling cocaine. Ho-hum. Just another week of drug war police corruption. Let's get to it: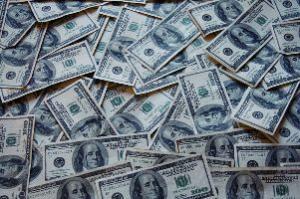 In Tulsa, Oklahoma,
a Tulsa police officer was arrested last Thursday
on multiple charges after getting caught up in a Tulsa Police sting operation. Officer Tyrone Jenkins, 40, took payments from an undercover officer and agreed to provide confidential information. He also allegedly attempted to sell cocaine. He is charged with two counts of violating the Computer Crimes Act, two counts of bribery, and one count of Attempted Intent to Deliver an Illegal Narcotic. He's looking at up to more than 50 years in prison.
In Concord, California, a Concord police officer was arrested last Friday on charges he was stealing prescription drugs from senior citizens. Officer Matthew Switzer, 38, a 12-year veteran, went down after a tipster contacted police about his alleged thievery. He allegedly took drugs from at least residents at a local senior housing complex. He is charged with two counts of first-degree burglary and one count each of second-degree burglary, fraudulently obtaining prescription drugs and elder abuse. His attorney says he's strung out on pain pills from an on-duty injury. He has since resigned from the force.
In Bryan, Texas, a Brazos County jail guard was arrested last Friday for smuggling drugs and tobacco into the jail. Cody Allan Jones admitted accepting a total of $1,100 to smuggle pouches of tobacco into the facility, but said he didn't know there was Ecstasy inside the pouches. He was booked into his place of employment, but bailed out the next day.
In Miami, a Miami-Dade police internal affairs lieutenant was arrested Tuesday on charges he was helping cocaine traffickers. Lt. Ralph Mata is accused of protecting cocaine smugglers, buying them firearms, doling out sensitive law enforcement intelligence, and even concocting a plot to murder rivals. The 22-year veteran, allegedly known as "The Milk Man," is portrayed as a key player in a smuggling ring that moved cocaine in produce pallets from countries including Ecuador and the Dominican Republic. Click on the link for more juicy details.
In Greenbelt, Maryland, a former Prince Georges County police officer was sentenced last Wednesday to 10 years in federal prison for his role in a conspiracy to sell cocaine and untaxed cigarettes. Sinisa Simic pleaded guilty in 2011 to cocaine trafficking, extortion and firearm offenses. He admitted protecting the sale and transport of multiple shipments of contraband cigarettes in Maryland, Virginia and elsewhere. He was one of 10 people, including two other police officers, enveloped in a corruption probe in the county.