A 12-year-old Orange County girl was killed last week when a driver fleeing police seeking to apprehend him on drug and weapons warrants crashed into her family's car. Vivian Nguyen becomes the 14th person to die so far this year in US domestic drug law enforcement operations.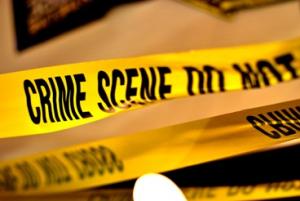 According to
The Orange County Register
, citing police sources, Westminster Police were chasing a Chevy Suburban driven by Aleksandr Apostoloic, 26, who was wanted on narcotics trafficking and weapons warrants, last Thursday afternoon when the Suburban slammed broadside into a minivan carrying Nguyen's family.
Vivian Nguyen died that same night. Her brother William, 13, is hospitalized in critical condition, and her mother, Helen, is in serious condition. Both are expected to recover.
Apostoloic was arrested midnight Thursday on suspicion of murder, assault with a deadly weapon and felony evasion, as well as the warrants for drug trafficking and weapons violations.
Twelve uninvolved bystanders died in police pursuits in California in 2012, the last year for which data is available. A 2006 law requires law enforcement agencies to implement pursuit policies and yearly training or lose their immunity to lawsuits related to pursuit injuries or damages. It was not reported whether the Westminster Police have done so.