Cops like to say they don't make the laws; they merely enforce them, but that wasn't exactly the case today in Louisiana, Oregon, and Washington, DC. Plus, decrim has a last hurrah in Maryland, an Alabama welfare drug testing bill passes, Vermont moves against the new pain reliever Zohydro, and more. Let's get to it: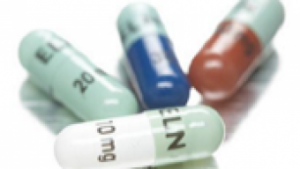 Marijuana Policy
Maryland Legislators Try to Revive Decriminalization Bill Today. An effort was underway in Annapolis Friday to revive a decriminalization bill just days after it was scuttled in committee. The effort to revive House Bill 879 is being led by members of the Legislative Black Caucus, who will try to amend the bill on the House floor. It was turned from a decriminalization bill to a study bill earlier this week in the House Criminal Justice Committee, chaired by reform foe Rep. Joe Vallario (D-Prince Georges).
Louisiana Marijuana Sentencing Reform Bill Derailed. Rep. Austin Badon (D-New Orleans) has pulled his measure to soften marijuana penalties from consideration in the House Criminal Justice Committee after testimony by the head of the Louisiana Sheriffs Association. Association executive director Michael Ranatza said sheriffs fear the bill, House Bill 14, could lead to decriminalization of marijuana. Louisiana has some of the harshest marijuana laws in the country.
Oregon State Police Withdraw from Anti-Marijuana Summit. The Oregon State Police have withdrawn from an anti-marijuana conference scheduled for later this month after the police superintendent learned the event is closed to the public. OSP was listed as a cosponsor of the summit, which includes sheriffs from Malheur and Yamhill counties, a Medford police official and law enforcement officials from Colorado, Washington and Arizona, as well as anti-drug reform groups such as Drug Watch International, Save Our Society from Drugs, and the Drug Free America Foundation.
Medical Marijuana
Ammiano Reintroduces California Medical Marijuana Regulation Bill. San Francisco Assemblyman Tom Ammiano (D) has reintroduced his medical marijuana regulation bill. The new bill is Assembly Bill 1894. The previous version, Assembly Bill 604 had been pending in the Senate. The major change is the addition of language authorizing limited local transaction and use taxes.
Connecticut Picks Locations for Six Dispensaries. Locations for Connecticut's six medical marijuana dispensaries have been selected, the state Consumer Protection Commissioner said Thursday. The facilities in Branford, Bridgeport, Bristol, Hartford, South Windsor and Uncasville were authorized by the state's medical marijuana program to dispense Connecticut-produced marijuana products.
Drug Testing
Labor Department Says Texas Can't Make Drug Tests a Condition for Receiving Unemployment Benefits. The US Labor Department has ruled that Texas cannot enforce a law passed by the Legislature in 2013 which makes passing a drug test a requirement for some workers to get and keep unemployment compensation benefits. The law was watered down by the legislature to cover only people who are in professions where drug testing is a requirement, like truck driving and nursing. The feds say the law as it is written is too vague and it is unclear exactly what workers will qualify.
Alabama Legislature Approves Welfare Drug Testing Bill. The legislature has approved a bill that would require welfare applicants who have a drug conviction in the last five years to undergo drug testing before receiving benefits. People could keep their benefits after one positive drug test. After a second positive, the person would be ineligible for one year. The recipient would be permanently ineligible after a third positive drug test. Senate Bill 63 now goes to the desk of Gov. Robert Bentley (R).
Harm Reduction
FDA Approves Innovative New Device to Reverse Opiate Overdose. The Food and Drug Administration has approved Evzio, a handheld device containing naloxone, designed for lay people to use outside of hospital settings. When activated, the device will give verbal instructions about how to use Evzio to deliver the medication.
Prescription Opiates
Vermont Issues Emergency Rules to Restrict Access to Zohydro. Gov. Peter Shumlin (D) and state officials announced Thursday that Vermont is moving to restrict access to the new opiate pain reliever Zohydro, the first single-ingredient hydrocodone drug approved for patients in the US. New emergency rules require that prescribers of Zohydro conduct a thorough medical evaluation and risk assessment. This is only the latest move against Zohydro, which was approved by the FDA last fall -- Massachusetts Gov. Deval Patrick (D) banned it outright earlier this week and a handful of congressmen have called for the FDA to reverse its decision. But Zohydro's maker, Zogenix, said the drug is no more potent than other hydrocodone medications. The company also says it has set up a board of experts to guard against abuse of the drug and that its sales representatives are not being paid based on the volume of sales, but rather on their efforts to ensure prescribers, pharmacists and patients are educated to understand the risks and benefits of extended-release opioids Politicians have been quick to raise the alarm about possible increases in addiction and overdose deaths with Zohydro, but they haven't been nearly as quick to talk about its usefulness in addressing the needs of legitimate pain patients.
Sentencing
Who Wants to Kill Sentencing Reform? No Surprises Here. The Huffington Post reports that law enforcement groups including the National Sheriffs' Association, the International Association of Chiefs of Police, the National Narcotic Officers' Associations' Coalition, the National Association of Police Organizations and the Major County Sheriffs' Association are quietly trying to kill a bipartisan bill that would roll back tough mandatory sentences for people convicted of federal drug offenses under legislation passed during the height of America's drug war three decades ago. The bill is the Smarter Sentencing Act (Senate Bill 1410), which passed the Senate Judiciary Committee in January. Click the title link for the full story.
New Report Shows Failure of Connecticut's Sentencing Enhancement Drug Free Zones. A new report from the Prison Policy Initiative finds that Connecticut's 1,500-foot sentencing enhancement zones are so pervasive that they blanket almost all urban areas, creating an "urban penalty" that increases the sentence imposed for a given offense simply because it was committed in a city rather than in a town. The report recommends the sentencing enhancement zones be shrunk to 100 feet. This would allow the law to actually create the specially protected places as intended. Connecticut Senate Bill 259, which just passed out of the Judiciary Committee, takes a similar approach and would decrease that size to 200 feet. The report is Reaching too far: How Connecticut's large sentencing enhancement zones miss the mark." You can read it by clicking on the title link.