More jail guards gone bad, evidence has gone missing in Alaska, a Georgia cop sells pot from his patrol car, a North Carolina detective working prescription pill diversion diverts some his way, and more. Let's get to it: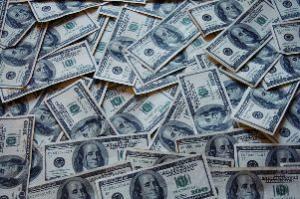 In Barrow, Alaska,
news came last Friday that drugs and money are missing
from the North Slope Borough Police Department evidence room. The stuff actually turned up missing a year ago, with evidence bags containing cocaine and cash sliced open and the contents removed. Now, an internal investigation is underway.
In Greenville, North Carolina, a Pitt County sheriff's detective was arrested last Monday for stealing drugs from a pharmacy and the sheriff's office prescription drug drop-off box. Detective Tyler Bryan had worked closely with doctors and a pharmacist to help stop the diversion of prescription drugs, but the pharmacy complained that he would take large amounts of narcotic pain medication and say he would turn the medicine in to the drop box. He is charged with doctor shopping for Oxycontin. He has also now been fired.
In Globe, Arizona, a Gila County Jail guard was arrested last Wednesday on charges he was smuggling contraband to inmates. Brittany Gonzales, 28, had just a month on the job when someone snitched her out and she went down after a brief investigation. She is facing felony promoting prison contraband charges.
In Indianapolis, an Indianapolis Metropolitan Police officer was arrested last Thursday following an internal affairs investigation into evidence mishandling. Patrolman Cory Owensby was put on leave last fall when investigators were tipped off that he had failed to turn over evidence in at least five cases, including marijuana, prescription pills, drug paraphernalia, and a steel axe. He was indicted on five felony counts of official misconduct. He also face five misdemeanor counts of criminal conversion and three misdemeanor counts of false informing. He has been released on his own recognizance.
In Lithonia, Georgia, a former Newton County deputy was sentenced last Thursday to five years in federal prison for selling marijuana from his marked patrol car while in uniform. Darrell Mathis, 41, went down after selling weed to both an FBI snitch and an undercover FBI agent, and had a pound with him when he was busted. He copped to one count of possessing a firearm during a drug transaction.
In Jersey City, New Jersey, a former state prison guard was sentenced last Friday to seven years in prison for smuggling heroin and marijuana into the prison where he worked. Bobby Singletary, 55, had worked at the Adult Diagnostic and Treatment Center satellite unit for sex offenders in Kearny. He was found guilty of conspiracy, official misconduct, and bribery for a three-year smuggling operations where inmates paid for drugs by wiring money to conspirators on the outside.