A killer Utah narc gets fired, a New Jersey cop goes around the bend, an Illinois deputy gets caught stealing from the cookie jar, an Arizona Border Patrol agent goes away for smuggling weed, and a New York City prison guard goes away for soliciting cocaine bribes.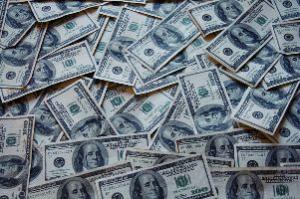 In West Valley City, Utah,
a West Valley City narcotics detective was fired last Thursday
amid allegations of wrongdoing. Detective Shaun Cowley was fired for mishandling evidence found in the back of his police vehicle the day he and another detective, Kevin Salmon, shot and killed 21-year-old alleged heroin user Danielle Willard as she sat in her car. The pair were recently found to be unjustified in shooting her. That death sparked an investigation into the department's narcotics unit that revealed missing money and drugs, the misuse of GPS trackers, and the theft of personal items from seized vehicles. The entire unit was disbanded, but three other officers were reinstated after being counseled or reprimanded for their involvement in the actions leading to the accusations of department policy violations. Cowley could still face criminal charges for the corrupt activities, which have forced local prosecutors to drop more than a hundred drug cases in which he was involved.
In Edison, New Jersey, an Edison police officer was arrested last Thursday on a variety of charges suggesting an officer out of control. Patrolman Michael Dotro, 36, was already facing attempted murder charges for allegedly trying to burn down his supervisor's home in May, but now faces new charges that he bought marijuana while in uniform and conspired to sell it, slashed a woman's tires, and illegally accessed the department's records database for personal use. Prosecutors also accused him of carrying prohibited weapons -- brass knuckles and a blackjack -- in his police duffle bag. Dotro faces 17 new charges,including four counts of official misconduct and one count of engaging in a pattern of official misconduct. Each count carries a maximum 10-year sentence. The acts are alleged to have taken place before he was placed on leave after being arrested May 20 on the arson charges. Dotro was angered after his supervisor ordered him to get a fitness-for-duty evaluation with a psychologist. The supervisor acted after Dotro picked up his fifth excessive force complaint in a decade. Dotro is now in jail.
In Decatur, Illinois, a former chief sheriff's investigator was arrested Tuesday for allegedly stealing from the department's narcotics fund. Steven Jones had retired in 2011 after 30 years on the job, but went down after an internal audit raised questions about the fund after he retired. The investigation suggested he had been pilfering the funds, which came from cash seized from alleged drug dealers, since 2003. He was charged with theft of government property and is out on bail after posting a $75,000 cash bond.
In Phoenix, a former Border Patrol agent was sentenced Monday to five years in federal prison for smuggling marijuana while on duty. Aaron Anaya admitted loading up bundles of marijuana that had been dropped over the border fence between Yuma and Welton last December 2. He pleaded guilty to possessing a firearm in furtherance of a drug trafficking offense. He must also do five years' probation and pay a $2,000 fine.
In New York City, a Rikers Island prison guard was sentenced Tuesday to eight years in state prison for accepting three kilograms of cocaine from an inmate in return for shortening his sentence in the Department of Corrections computer system. Robert Whitfield, 51, had been arrested after sending an intermediary to pick up $100,000 worth of the drug in what turned out to have been a sting operation. Whitfield went down after soliciting a number of inmates for a bribe, and one of them reported his offer to authorities, who set up the sting. He was convicted in May of charges including criminal possession of a controlled substance, conspiracy, several counts of receiving bribes, and official misconduct.