The FBI Monday released its annual Uniform Crime Report, and the numbers show that the war on drugs continues to roll right along. Despite marijuana legalization in two states and increasing public support for policy alternatives to perpetual drug war, police arrested slightly more drug offenders than the previous year, with drug arrests accounting for nearly 13% of all arrests for any offense.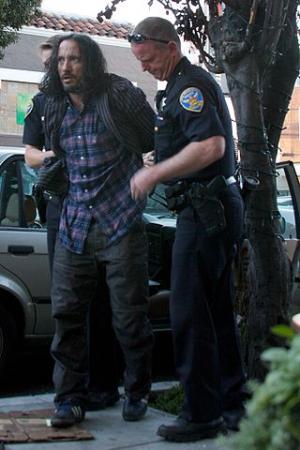 The data showed 1,552,432 arrests for drug offenses last year, some 21,000 more than the previous year. Nearly half (48.3%) were marijuana offenses, down slightly from 49.5% the previous year.
That is just under three quarters of a million (749,825) pot arrests last year, down a negligible 8,000 from 2011. Some 87% of all marijuana arrests were for simple possession, meaning that 658,231 people got popped just for holding a little weed. That's the equivalent of arresting every resident of Memphis, Boston, or Seattle. Another 91,593 were arrested for growing or selling the stuff.
Drug law violations constituted the largest number of arrests in any offense category, outstripping driving under the influence (1.28 million arrests), larceny/theft (1.28 million), simple assault (1.12 million arrests), disorderly conduct (544,000), all violent crime combined (521,000), and drunkenness (511,000). Only the number of all property crime arrests combined (1.65 million) exceeded the number of drug arrests.
The drug war juggernaut cruised on even as violent crime increased in 2012 -- the first increase in six years. Violent crimes -- rape, robbery, murder, aggravated assault -- rose 0.7% over 2011, prompting advocates to call on law enforcement to concentrate on violent crime, not drug users.
"As a former prosecuting attorney myself, I believe it is irresponsible to squander our limited law enforcement resources on this disastrous public policy failure," said Dan Riffle, Marijuana Policy Project federal policies director. "That is especially true when so many violent crimes remain unsolved. Every second spent arresting and prosecuting adults for marijuana is time that could have been spent preventing and solving real crimes."
"Each one of those arrests is the story of someone who may suffer a variety of adverse effects from their interaction with the justice system," said Law Enforcement Against Prohibition (LEAP) executive director Neill Franklin, a former Maryland narcotics officer. "Commit a murder or a robbery and the government will still give you a student loan. Get convicted for smoking a joint and you're likely to lose it."